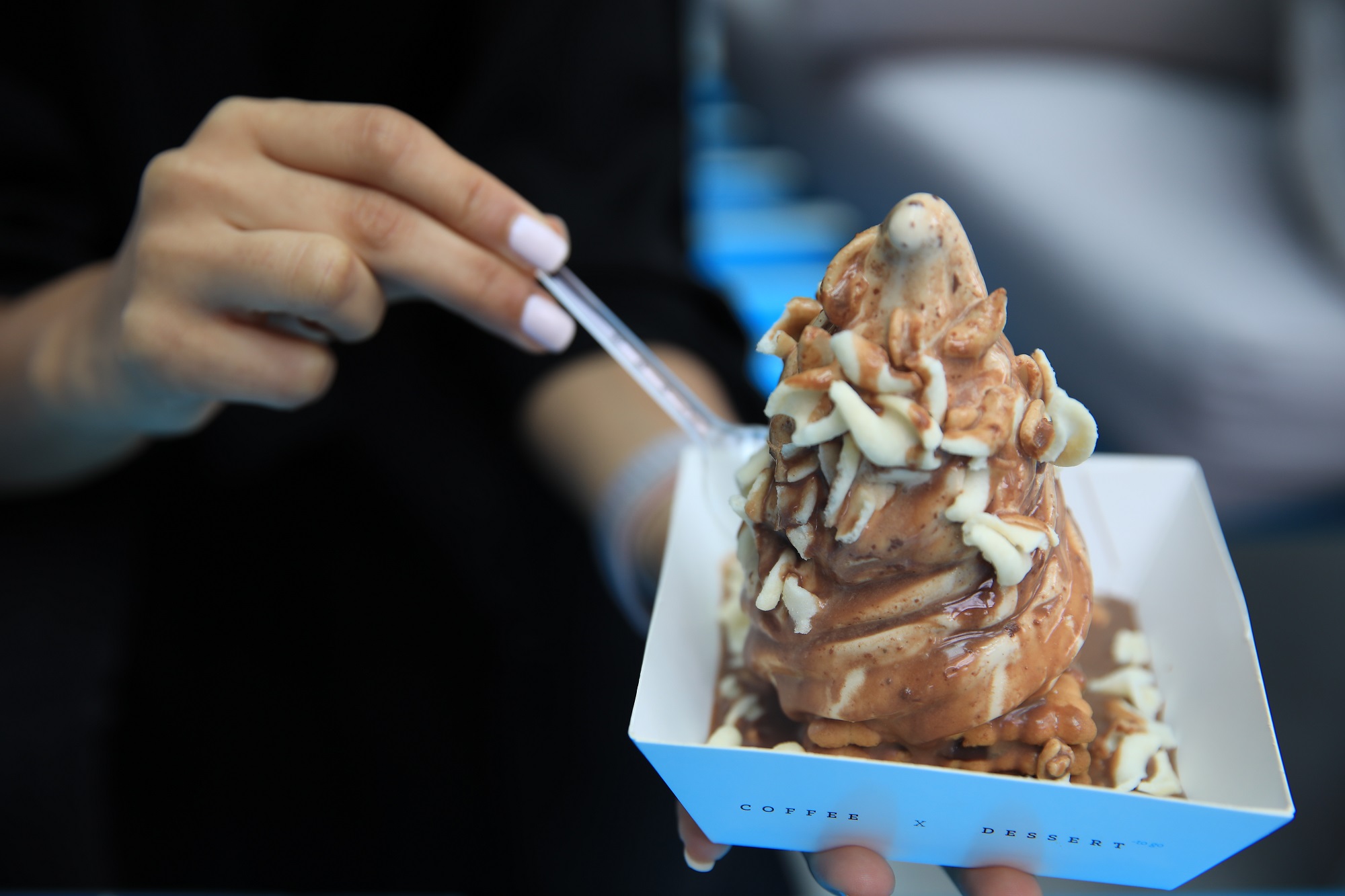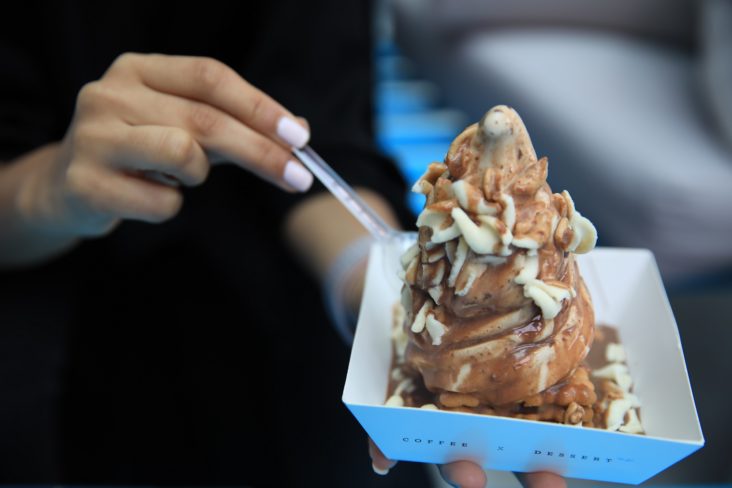 As Dubai continues to safely welcome UAE residents and tourists with an unforgettable summer experience, the city also provides them with the opportunity to stay cool this summer through unique ice cream products.
To celebrate the International Ice Cream Day on July 18 this year, the city's ice cream shops are preparing to celebrate the festival by encouraging tourists and residents of Dubai to enjoy a series of unique local, regional and international flavors. Many exciting local ice cream shops are experienced throughout the city. The following is just a highlight of the diverse and authentic ice cream shops in Dubai:
To do a distinctive display in China is Nouq's camel milk ice cream. Nouq is rich in nutrition and low in calories. It offers a variety of flavors of ice cream, all made with camel milk, adding a unique oriental flavor to your favorite desserts.
Taste authentic Arabic flavors Frankincense ice cream from Casa Pons. This authentic Arabian dessert has been carefully prepared and has beautiful elasticity, adding a unique flavor to the texture. The ice cream with freshly chopped pistachios adds a delicious crunch and unmissable taste, making you craving even more.
Feel the aroma of fresh Arabic spices and taste Booza's Cardamom CreamThe fresh flavor of cardamom is rich and creamy, and every bite strikes the taste buds in the best way.
Enjoy refreshing hospitality Canvas Gelato. This hibiscus ice cream is rich in flavor and rich in vitamin C. It is proudly made in the UAE and is a great way to enjoy your favorite hibiscus tea in a dairy-free sorbet.
End a hearty meal with a loud noise Nusr-Et' Steakhouse with Baklava Ice Cream. Stuffed into freshly baked baklava with a layer of Turkish vanilla ice cream, best served with a cup of hot Turkish coffee.
Go to House CafeAnd enjoy a scoop of fresh ruttab ice cream. This handmade ice cream is the perfect summer treat. It is made daily using locally harvested Khulas Ruttab and celebrates the love of locally harvested ingredients and palm trees.
Feeling particularly fancy?Taste Dubai's most expensive ice cream Scoopi's Black Diamond. This signature dessert is made of vanilla bean ice cream from Madagascar, saffron from Iran, black truffle from Alba, Italy, and 23 carats of gold flakes and powder. It is unforgettable.
Two whirlpools It is a cool dessert pop-up shop-inspired by summer and strawberries-and opens on Alserkal Avenue in summer. This Instagrammablehang out aims to bring you nostalgic memories of your childhood through delicious desserts, inviting guests to relax in the music of the live DJ, while indulging in desserts, such as ice cream topped with espresso or a variety of desserts and ice cream Omelet biscuits are infused with custard and bursting candies.
Take a bite Pickl's Ice Cream BurgerThis cheeky dessert includes a scoop of ice cream sandwiched between two fried cinnamon sugar-coated hamburgers to provide you with the perfect burger flavor and satisfy your sweet tooth after a full meal.
A variety of mochi flavors and delicious desserts, Rubble It is sure to satisfy the most discerning taste buds. M'oishi not only provides delicious and non-traditional Japanese flavors, but also maintains the premium quality by providing mochi ice cream made from high-quality ingredients directly sourced from Japan.
Forget the traditional ice cream cones, bowls or milkshakes.Have you triediScream's ice cream rolls? This colorful dessert is another choice for ice cream sandwiches, because you wrap your favorite ingredients and flavors in marshmallow wrappers, making you crave more with every bite.
A unique experience awaitsIce cream laboratory. Use liquid nitrogen as the medium to quickly freeze ice cream base material to create a delicious guilt-free experience and taste fresh and exciting ice cream flavors. This ice cream is not only great for Instagram, but also very fresh and delightful.
Bite in Glow's Keto Chocolate Mocha Brownie Ice Cream. This creamy, low-carb and diabetes-safe ice cream, filled with chunks of chocolate brownie, is the perfect dessert to add to your diet without guilt.
Satisfy your sweet tooth with authentic Indian cuisine Kulfi ice cream from Kulfilicious. This rich, creamy and delicious food is not only attractive, but also has a variety of flavors to choose from, suitable for people of all ages.
Discover and taste the ultimate hidden gem of Dubai Cento% Gelato Real Italian ice cream. This authentic Italian ice cream is not only made with the freshest ingredients in the UAE, but also gluten-free and vegetarian. It is the perfect healthy enjoyment for your sweets.
As Dubai is committed to ensuring the health and safety of residents and visitors through comprehensive preventive measures formulated by various departments, it remains a top priority, so all summer attractions and activities can be enjoyed safely.