[ad_1]

A suicide bombing has killed at least 20 people at a mosque in northwest Pakistan.
Police said as many as 96 worshipers were injured in Monday's attack in Peshawar city.
Peshawar senior police officer Sadiq Khan said no one immediately claimed responsibility for the blast.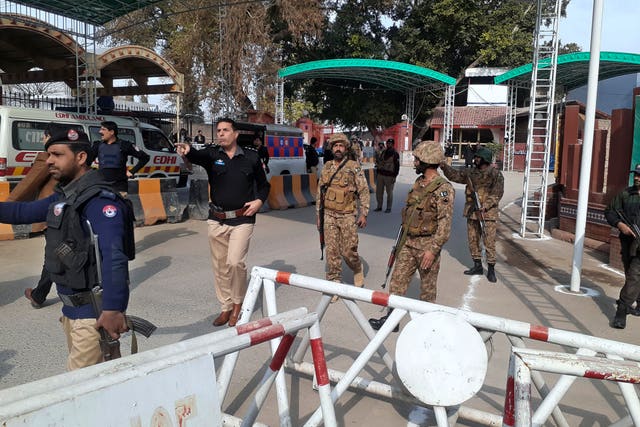 On Monday morning, bombers stormed the interior of the mosque, where about 150 people were praying, according to police officials and witnesses.
The death toll is feared to rise as many of the wounded are in critical condition.
According to local police officer Zafar Khan, the impact of the blast caused the roof of the mosque to collapse, injuring many worshipers, including police officers from a nearby office.
One survivor, 38-year-old police officer Mina Gul, said he was inside the mosque when the bomb went off. He said he could hear crying and screaming after the bomb went off.
Rescuers tried to clear piles of rubble from the mosque floor and tried to rescue worshipers still trapped under the rubble, police said.
Peshawar, the capital of Khyber Pakhtunkhwa province on the border with Afghanistan, has been the scene of frequent armed attacks.
The Pakistani Taliban, known as Tehreek-e-Taliban Pakistan or TTP, is an independent group but is also a close ally of the Afghan Taliban, which seized power in neighboring Afghanistan in August 2021, at a time when U.S. and NATO forces were In the final phase they withdrew from the country after 20 years of war.
The TTP has waged an insurgency in Pakistan for the past 15 years, seeking stricter enforcement of Islamic law in the country, the release of its members detained by the government and a reduction in Pakistan's military presence in the country's former tribal areas.
[ad_2]

Source link