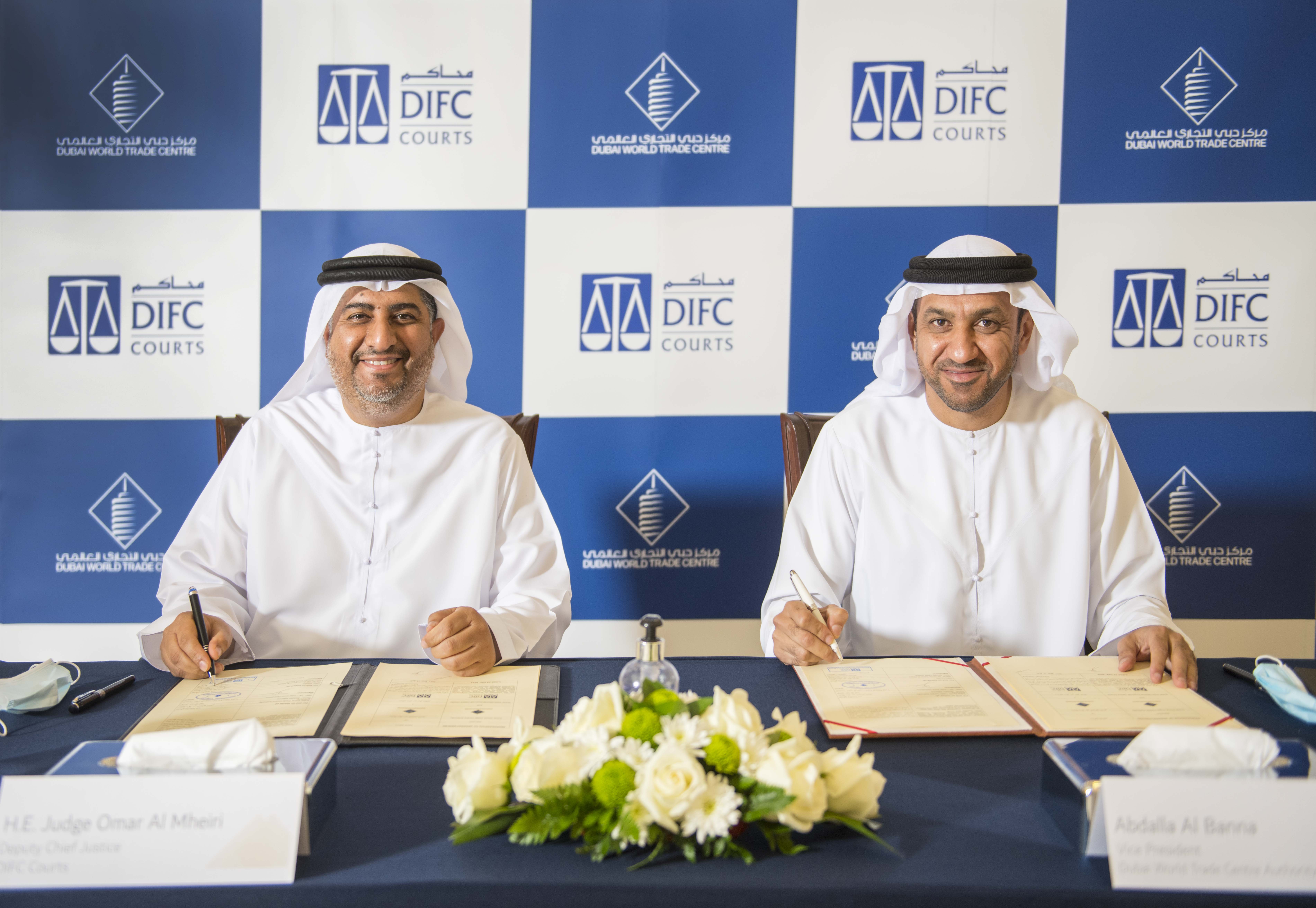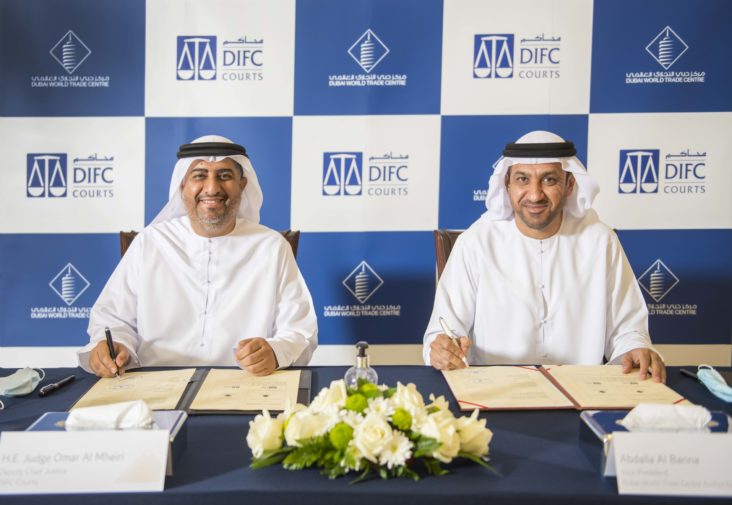 This Dubai International Financial Centre (DIFC) Court with Dubai World Trade Center Authority (DWTCA) A cooperation agreement was signed, which will make companies operating in the Free Zone of the Trade Center more familiar with the public service portfolio of the DIFC Court. The agreement will also promote greater attention to the exchange of knowledge, research and research, and shared projects, reflecting a greater commitment to providing the international business community with the certainty, flexibility, and efficiency expected of a world-class business center.
The UAE's commitment to providing a highly competitive business environment is critical to its long-term vision of economic diversification. The ability of the UAE judicial system to support and protect businesses operating here is critical to the country's long-term goal of attracting and retaining foreign investment.
His Excellency Omar Al Mheiri, Deputy Chief Justice of the DIFC Court, Say: "This cooperation agreement demonstrates the unity of the missions of the two Dubai entities, working together to support the growing needs of the business community. Since its inception, the DIFC Court has been pursuing a policy of proactive connection to seek new relationships and provide our unique value proposition. Bringing new insights. We have realized that our dispute resolution services need to meet the needs of challenging traditional discipline and geographical boundaries. When resolving disputes, companies like to have choices, whether it is litigation or arbitration, common law or civil law, English or Arabic Language. If countries want to compete for investment on a global scale, this choice is not an optional choice, but a must-have choice."
As part of the UAE's judicial portfolio, the DIFC Court is Dubai's English-speaking, commercial common law judicial system. Its specific goal is to give the international community greater confidence in the UAE's legal framework and further strengthen its trade relations with Dubai. Business is becoming more and more globalized, countries are becoming more and more connected, and the judicial system must keep pace and remain able to support and protect businesses.
Abdalla AlBanna, Vice President of Free Zone Operations, Dubai World Trade Center Authority (DWTCA),Say: "We are very pleased to sign this agreement with the DIFC Court, which will help us explore new areas of cooperation and common interests, and strengthen our commitment to best practices in the Dubai World Trade Center Authority Free Zone. DWTCA Free Zone is a A business-centric ecosystem that provides individuals and organizations with a path to sustainable success and an opportunity to enter new sectors that collectively contribute to Dubai's knowledge-based economy."
For more than a decade, the DIFC court has a good record in resolving all commercial disputes, from complex international financial transactions to less complex domestic contract and employment disputes. Big companies can — and increasingly — bring disputes to Dubai.
Through a series of memorandums with major international jurisdictions, the DIFC Court has now established one of the most powerful law enforcement systems in the world. Money judgments can be enforced internationally through treaties such as the GCC and Riyadh Conventions, conventions with China, India, and France, and reciprocal arrangements with major common law jurisdictions such as the United Kingdom, the United States, Australia, Singapore, and Hong Kong.