[ad_1]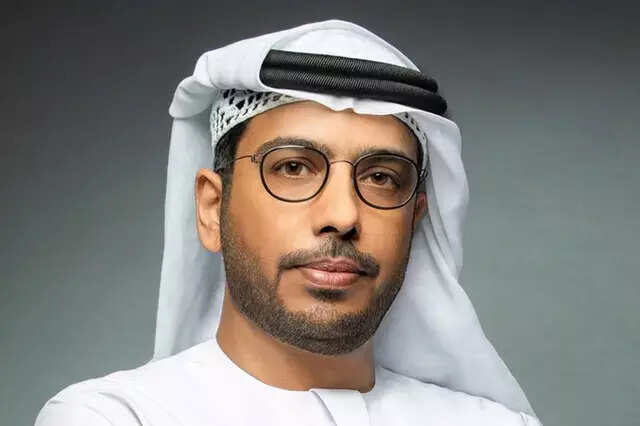 Abu DhabiUnited Arab Emirates: Abu Dhabi Chamber of Commerce and Industry(ADCCI) Board of Directors has appointed Ahmed Khalifa Al Qubaisi As the new Chief Executive Officer (CEO), he will strengthen the Chamber's senior management team and its strategic mission to empower business and enable the business community to realize its full potential.
Drawing on its long-standing experience in driving business transformation, Al Qubaisi's main focus will be on building a resilient and connected business community to achieve the goals of the Abu Dhabi Economic Vision 2030. He will play a key role in supporting the Abu Dhabi Chamber to achieve this goal. Its vision is to strengthen the business community and position Abu Dhabi as the MENA region's first choice for businesses and talent by 2025.
With over two decades of experience in business, investment and strategy, Al Qubaisi has extensive expertise complemented by an extensive network of stakeholders and regulators. Prior to joining ADCCI, he held executive leadership positions in finance and investments at Abu Dhabi National Oil Company (ADNOC) and was a key member of the company's leadership team. In addition, Al Qubaisi gained international experience during his tenure at BP and Ernst & Young (EY).
His Excellency Abdulla Mohamed Al Mazrui, Chairman of ADCCI, said: "We are delighted to announce Ahmed Khalifa Al Qubaisi as the newly appointed Chief Executive Officer of the Abu Dhabi Chamber of Commerce. Al Qubaisi will play a key role in strengthening the business community and promoting Abu Dhabi played a key role in Dhabi's economic growth. His reserve A testament to the Chamber's keenness to attract talent of the highest calibre, who can deliver on our wise leadership's vision to propel the Emirate of Abu Dhabi into a top destination for business and a highly regarded business center on the world's competitiveness map.
"This strategic decision is in line with Abu Dhabi Chamber's new three-year strategy 2023-2025, which aims to strengthen the Chamber's position as a voice for the private sector and enhance its role as a policy advocate, network and service provider.
"On this occasion, we would also like to express our heartfelt thanks to our former Director-General, Mohammad Hralal Al Mairi, for his outstanding service over the years, who played a key role in driving our success. Al Meiri An outstanding leader and an inspiration to all those who have worked with the Chamber.With unwavering dedication, Al Merri's path to success at the Chamber and the process of achieving several achievements and advancements Under his leadership, the Chamber has launched successful programs and leading initiatives centered on excellence."
Ahmed Khalifa Al Qubaisi, newly appointed CEO of ADCCI, said: "I am honored to be named CEO of the Abu Dhabi Chamber, an economic monument The local and international business community is renowned. And look forward to building on the strong foundation of the Chamber to support and empower the business community. By working hand-in-hand with the Chamber's highly qualified and skilled team, I am confident that together we can unlock the full potential of businesses and drive sustainable economic development and growth in the Emirate of Abu Dhabi."
Al Qubaisi is a Harvard Business School (HBS) certified corporate director. He has served on the boards of ADNOC, ADNOC Distribution and ADNOC Refining, and chaired various executive committees, audit committees and finance committees. Al Qubaisi holds a Global Executive MBA (GEMBA) from INSEAD Business School. In addition, he has completed the Advanced Executive Leadership Program at Harvard Business School and holds certificates in Executive Leadership and Management from Oxford University and IMD Business School.
Source: Press release, Zawya
[ad_2]

Source link