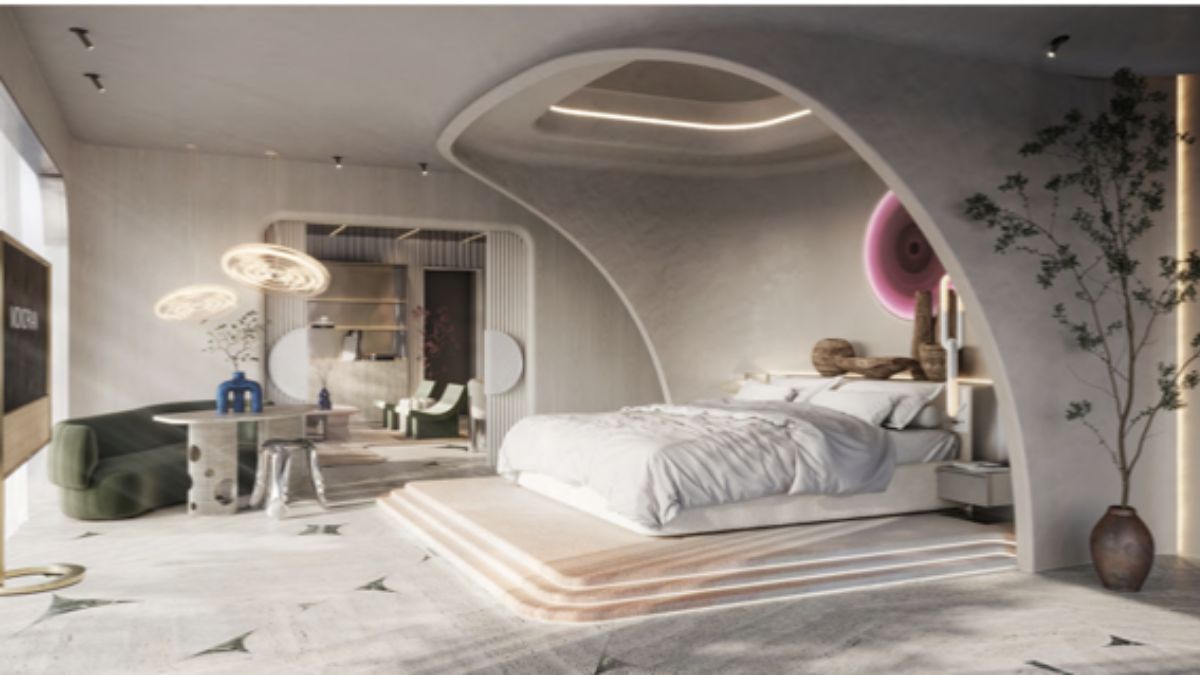 Photo Credit: Mondrian Hotel
The hospitality industry is booming in the UAE. Every other day, a new property pops up on UAE soil. Seeing the growing growth in the region, reputed builders from all over the world are venturing into the real estate market in the UAE. After analyzing the market, Ultra-Luxe brand Mondrian Hotels is ready to invest and announce its properties in Abu Dhabi. Let's find out more about this canal hotel in the heart of Abu Dhabi.
Waterfront Property, 6 Restaurants, Infinity Pool & More!
Abu Dhabi is getting richer and richer. While we won't be staying at the Mondrian Abu Dhabi until next year, it's certainly worth the wait. It's all thanks to its delicious restaurants and visually striking room and suite options. With its lagoon and six new restaurants and bars, the Mondrian will be the new upscale resort.
You'll find this stunning opulent hotel right in the heart of the city along the Abu Dhabi Canal. The hotel will have coastline views extending to the islands of Maria and Rem, giving guests clear city views of the city. This Abu Dhabi property will offer the warmth that permeates every Mondrian property.
Also read: 5 luxury hotels in Abu Dhabi
221 keys and multiple entertainments gather at this Mondrian property in the UAE capital
Interior architect Tristan Du Plessis has crafted the venue, incorporating a fresh, modern look from the Middle East. So get ready to enjoy different elements under one roof! When complete, it is expected to have 221 rooms, 80 apartments, six food and beverage outlets, an auditorium, four meeting spaces, a spa, a swimming pool, a kids' club, a shop space and a fitness center. Construction on the property has already begun. There are ocean views and an infinity pool, so Instagram credentials are legit. In addition, daybeds and sofas will line the shoreline.
The amenities and stunning interior speak volumes for how it will be a visual feast. We know it takes a lot of patience to wait for such an amazing venue, but we assure you it will be worth it!
Cover image courtesy of Mondrian hotel