Elsewhere in entertainment, events and the arts:
Art and Exhibitions: "Special Delivery"
"Special Delivery: A Postal History in Arkansas," A collection of artifacts related to the Arkansas Post Office and the Arkansas Postal Service, including postage stamps honoring Arkansas-related themes, is on display in the First Floor Gallery of the State Capitol, 500 Woodland Street, Little Rock, during Memorial Day. Free admission. Hours of operation are 8:00 am to 5:00 pm Monday through Friday and 8:00 am to 3:00 pm on weekends and holidays.
"Glittering beauty!"
"Glitter, Shimmer and Sparkle: A Special Exhibition on the Beauty of Sparkle!" Beaded handbags and other eye-catching handbags are on display today at the ESSE Museum and Store at 1510 Main Street in Little Rock. The exhibit will run through May 14th, culminating with a Mother's Day reception and celebration. Hours of operation are Tuesday-Sunday 11am-4pm. Admission is $10 and $8 for students, seniors 60 and over, and military.Call (501) 916-9022 or visit essepursemuseum.com.
Hendrix Exhibits
"sustainability", According to a press release, the 33 contemporary art quilts, "exploring solutions to enhance the sustainability of two- and three-dimensional works," will be on view March 17 at the Windgate at Hendrix College, 1600 Washington Blvd., Conway Art museum exhibit.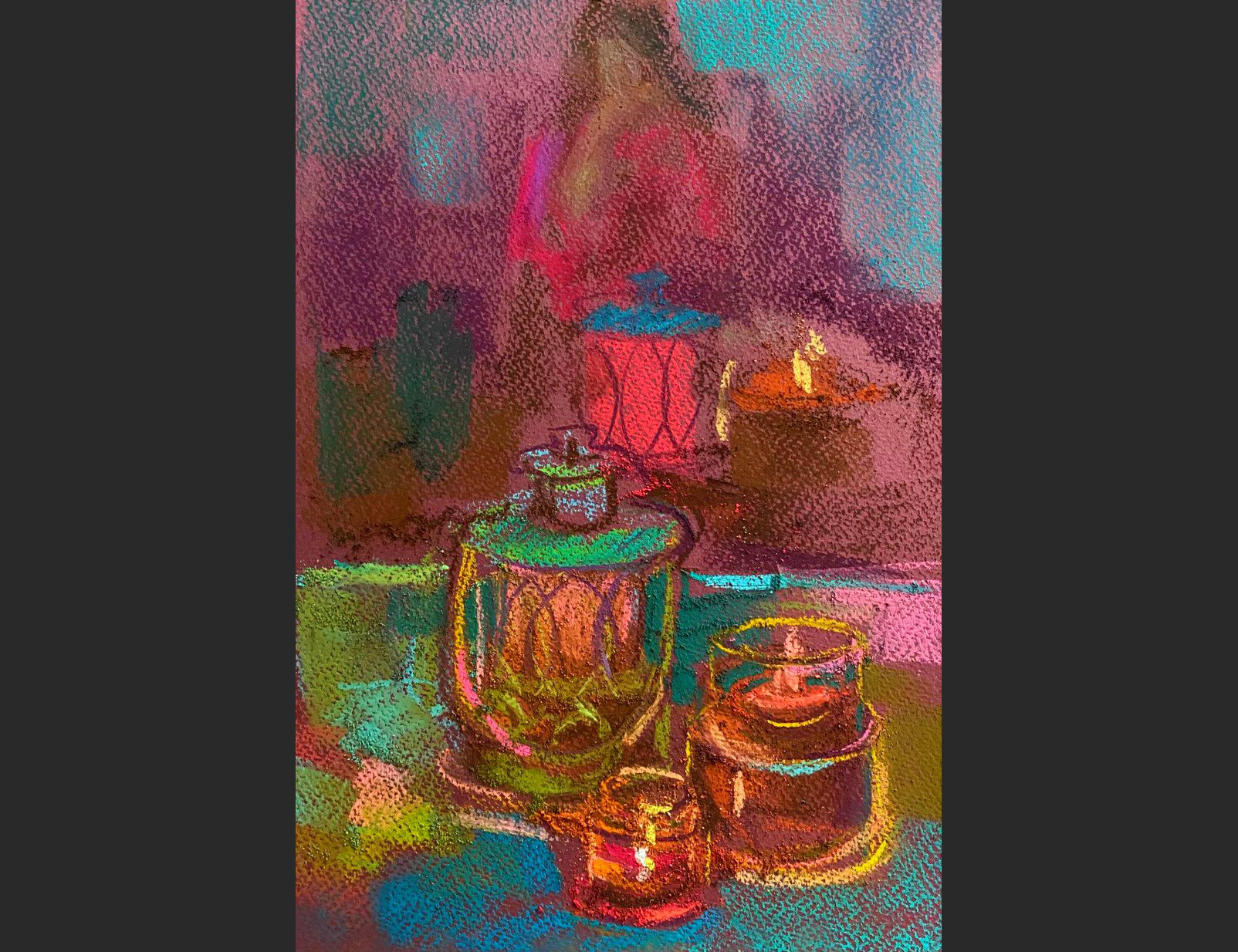 Olga Morozova's "Candlelight 1" is one of several works on view at the Hendricks College's Windgate Museum of Art through March 17. (Democrat Gazette special issue)
Also on display until March 17:
◼️ "Sculptures by Sayaka Ganz", two sculptures using recycled plastic as the primary medium by a Japanese sculptor who lives and works in the museum's atrium.
◼️ "Art in Time of War," paintings, drawings, and prints from Kiev-based artist and teacher Olga Morozova and her students from across Ukraine, available 24/7 in the Window Gallery. In the museum hall, there is also "Dear Ukraine: A Poem of a Global Community," Participatory presentation of Julia Kolchinsky Dasbach's poem "Dear Ukraine," which included prompting visitors to share their voices. Dasbach, a native Ukrainian, is Hendrix's instructor.
◼️ "Land as a Living Room: Works by Annie Helmericks-Louder," 15 works inspired by Helmericks-Louder's relationship to the outdoors and the poetry of May Swenson.
Gallery hours are Tuesday through Saturday, noon to 5pm. Free admission.access www.windgatemuseum.org.
theater: "Laughter" Extended
The Arkansas Repertory Theater at 601 Main St., Little Rock has extended its current show hours, "Laughter on the 23rd Floor" Host/eponymous show of the '50s comedy show starring Judge Reinhold, which runs until February 25th. Opening times are Tuesday to Thursday at 7pm, Friday at 8pm, Saturday at 2pm and 8pm and Sunday at 2pm.For ticket information, call (501) 378-0405 or visit TheRep.org/laughter.
music: Valentine's Jazz
University of Arkansas Little Rock Jazz Orchestra Celebrate Valentine's Day with a love themed concert at Stella Boyle Smith Concert Hall, Fine Arts Building, UALR, 2801 S. University Ave., Little Rock tonight at 7:30 pm. The show includes Oscar Hammerstein II and Ben Oakland's "I'll Take Romance"; Oliver Nelson's "Stolen Moments"; Glenn Miller's "Moonlight Serenade" and book appointments with faculty The late Bert Bacharach with Joshua Gregory and Evan Smith and students Mya Little and Kyndal Collins "What the World Needs Now Is Love" by (Burt Bacharach). Michael Underwood directs. Free admission. Call (501) 916-3291 or email gegalloway@ualr.edu.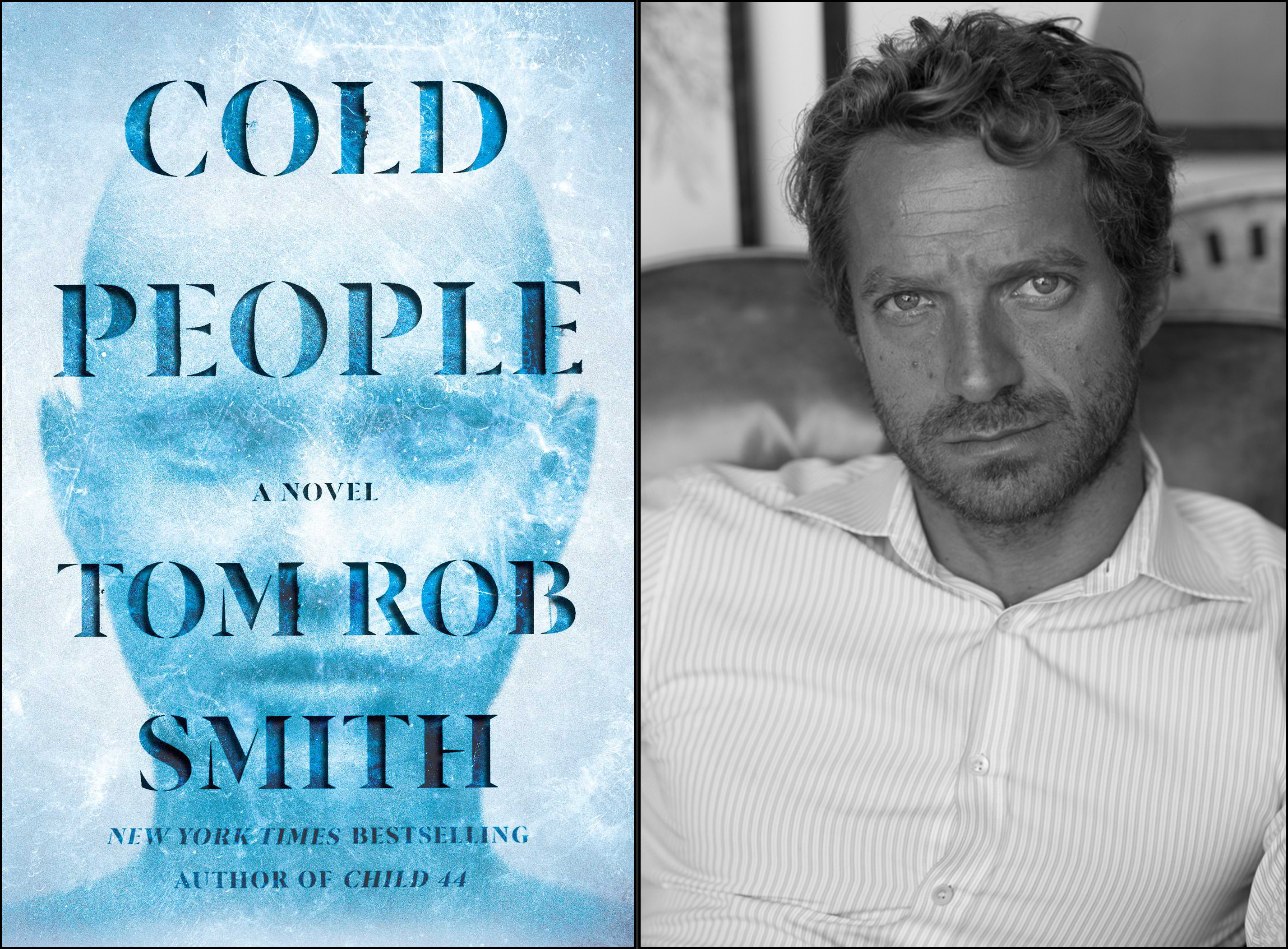 Author Tom Rob Smith, representing the Arkansas Central Library System's "Six Bridges Presents" series, discussed his new novel "Grim Man" virtually Thursday. (Democrat Gazette/James Hopkirk Special Reporting) talks: "cold" author
tom rob smithNew York Times bestselling author of "The 44-Year-Old" and Emmy Award-winning writer and executive producer of FX's "American Crime Story" series "The Assassination of Gianni Versace," to discuss his new book, "Grim Man," Thursday 6:30 p.m. It is part of the Six Bridges Gift Collection of the Central Arkansas Library System.Registration required – visit tinyurl.com/26vtpk92. For more information on the Six Bridges Book Festival, please call (501) 918-3098, email bmooy@cals.org or visit sixbridgesbookfestival.org.
save lineup
QQA, formerly known as Quapaw Quarter Association, opens quarterly protection dialogue Series discussion with historian and retired engineer Mike Hood, "Finding the Little Rock Maumelle and Western Railroad," March 9 at 6 p.m. at East Village Paint Works, 1306 E. Sixth St., Little Rock.
The rest of the lineup (all talks at the Paint Factory at 6 p.m. unless otherwise noted):
◼️ June 15: "America's Conservation Trade," with Bob Yapp, founder and director of the Belvedere Hands-on Conservation School, and the society's next hands-on restoration workshop at the Ernest Green House.
◼️ September 14: "Playing Like a Devil: How Little Rock's Raye Montague Entered Naval History Through Engineering," David Montague and Paige Bowers, authors of "One Night Rule: The Life of Raye Montague, the Woman Who Revolutionized Naval Engineering" , Dreamland Ballroom, 800 E. Ninth St., Little Rock.In partnership with Friends of Dreamland Ballroom and Pyramid Art, Books & Custom Framing, participants can purchase books in advance by Pyramid 1988.com.
◼️ December 14: "Reimagining, Reclaiming Queer Spaces," Brock Thompson, author of The Unnatural State, Arkansas, and the Queer South.
A 5:30 pm reception will precede each lecture; a question-and-answer session will follow. Admission is free, but places are limited; attendees must RSVP in advance – email qqa@quapaw.com.
Tickets: 'Riverdance' redux
Tickets for the 25th Anniversary Show of "Riverdance" are on sale April 4 at 7:30 pm at the Robinson Center Performance Hall in Little Rock, 426 W. Markham St. at Broadway. Tickets are $24-$73.Call (501) 244-8800 or visit CelebrityAttractions.com website or Ticketmaster.com.