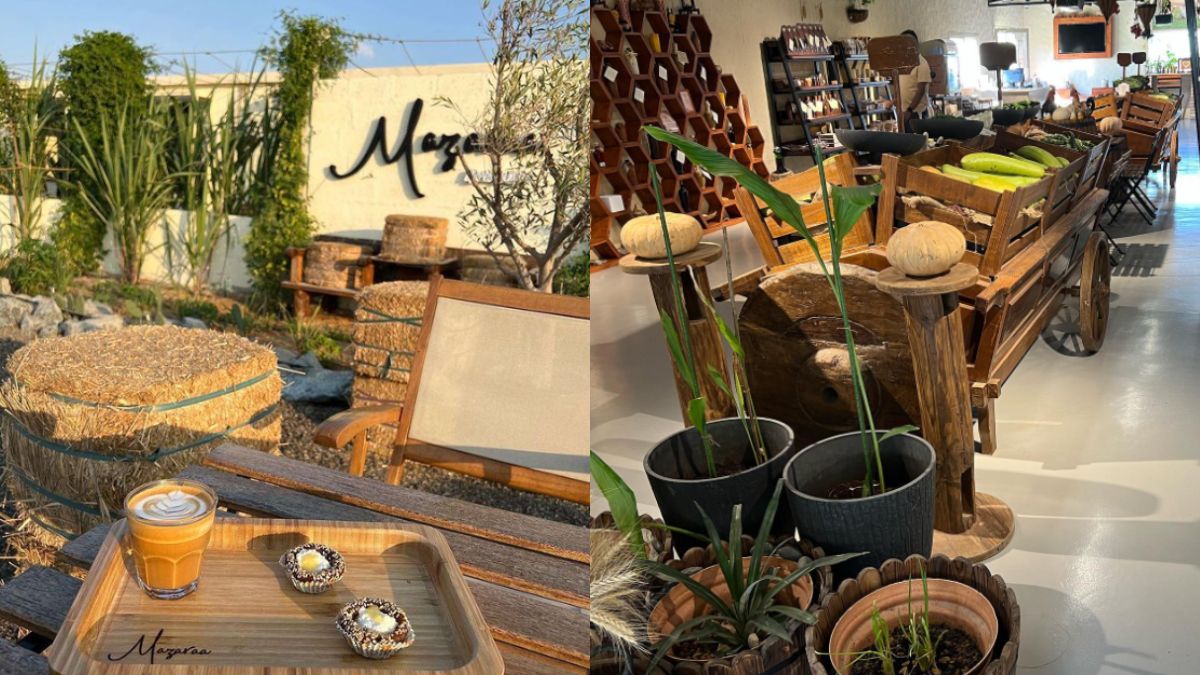 Cover image courtesy of Instagram/Mazaraa
We love cafes that captivate us with some unique character. The UAE is known for its culinary scene. But we're always on the lookout for out-of-the-box things we can recommend to our foodie readers. So here we are with another discovery that allows you to enjoy greenery and delicious food under one roof. how? Because on the farm!
Abu Dhabi's Mazaraa Farm lets you skip fancy restaurants in towers
The lovely Mazaraa Farm has a lot to offer its guests. It's the perfect combination of a charming cafe and a farm shop. If you prefer an open-air setting, then Mazaraa Farm Al Bahyah is the place for you. Go for a walk, pick up some fresh produce, and enjoy the breeze and birdsong. The farm is home to a variety of trees, plants, fruits and vegetables. Plus, you can interact with farming animals like cows, hens, sheep, and buffaloes. Want to eat? Check out their offerings at this inviting farm cafe in Abu Dhabi.
Also read: 7 hottest new restaurants in Dubai you need to visit right now
It is also possible to eat and feed the animals here
Mazaraa Farm Store Abu Dhabi caters to all your needs. While you're there, you should definitely take advantage of Mazaraa Farm's charming organic restaurant/café. Once you've had a chance to meet the farm animals and take in the stunning scenery, treat yourself to a sweet donut and a cup of delicious coffee! Every dish and drink served at the café is prepared with wholesome and organic ingredients.
At Mazaraa, the signature burger is well worth trying. Mushroom risotto is a popular dish if you like something creamy. Going to the farm in the morning? Breakfast was delicious with their french toast, berry preserves and fresh fruit.
Play and feed the animals in the field with your hands. End your tour with a cup of hot coffee or some delicious desserts.
Feeling fuller than you expected? No worries, Mazaraa uses your leftovers like peels etc and turns them into organic fertilizer for their nursery.
Well, that's all of them. We'll be bringing you new discoveries soon!
Cover image courtesy of Instagram/Mazaraa