Jill Colville, Michelle L Price and Nicholas Riccardi for Associated Press
March 5, 2023 at 02:13
Former President Donald Trump has positioned himself as the only Republican candidate who can carry on the White House legacy, but has avoided direct criticism of his potential rivals, including Florida Gov. Ron DeSantis.
In a major speech at the annual Conservative Political Action Conference, Mr Trump told cheering crowds that he was fighting his "final battle" as he tried to return to the White House.
"We're going to finish what we started," he said.
"We're going to get the job done.
"We're going to see this battle finally won."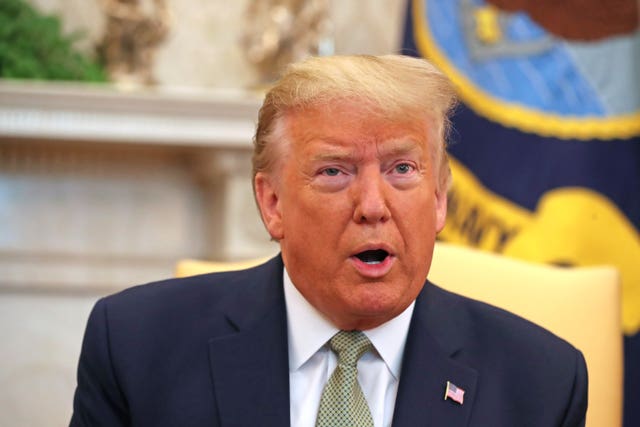 Trump's remarks in front of conservative activists came despite DeSantis being seen as Trump's biggest potential rival and often the target of abuse and other attacks in Trump's social media posts and interviews. He was not directly mentioned in the , and they applauded earlier in the day when a montage of an old video clip of the Florida governor played.
While CPAC was once a must-go for candidates considering a Republican presidential bid, Mr. DeSantis and other leading likely contenders skipped this year's gathering amid scandals as the group grew more entangled with Trump. Commonwealth.
The former president's enduring popularity with this segment of voters was evident throughout the session this week.
Some attendees wore Trump-themed attire, with Make America Great Again hats and sequined jackets.
His family and members of his presidential administration crowded the corridors like celebrities, dominating the list of speakers.
A handful of other potential and announced candidates who did not nominate Trump received only tepid applause when they spoke.
The annual CPAC Ad Hoc Poll, an unscientific survey of attendees, found that Trump was the party's top candidate at 62 percent, behind DeSantis at 20 percent and Businessman Perry Johnson declared his chances of winning the race in the conference slim, at 5 percent.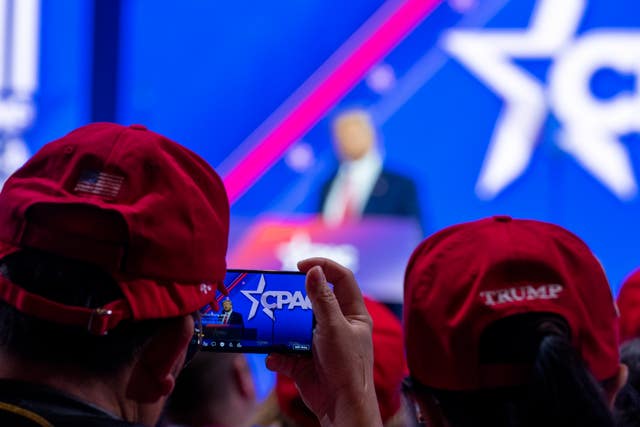 Nearly all respondents (95%) said they approve of Trump's performance as president.
Before his speech, Mr Trump told reporters that he would go ahead with his third presidential campaign even if indicted.
Prosecutors and the U.S. Justice Department are investigating his efforts to overturn the results of the 2020 Georgia election and his handling of classified documents, among other issues.
He denounced all politically motivated investigations and vowed that criminal charges would not stop him.
"Oh, sure, I wouldn't even think about leaving," he told reporters, adding, "It might increase my numbers, but it's a very bad thing for America. It's very bad for the country ".
While Trump refrained from lashing out at his potential White House challengers, many of whom pitched themselves to conservative donors near his Florida home this week, he did repeatedly criticize Republican conservatives eager to outdo him .
"We have a Republican Party ruled by Geeks, Neocons, Globalists, Open Borders Fanatics and Idiots.
"But we'll never go back to the Paul Ryan, Karl Rove and Jeb Bush parties," he said.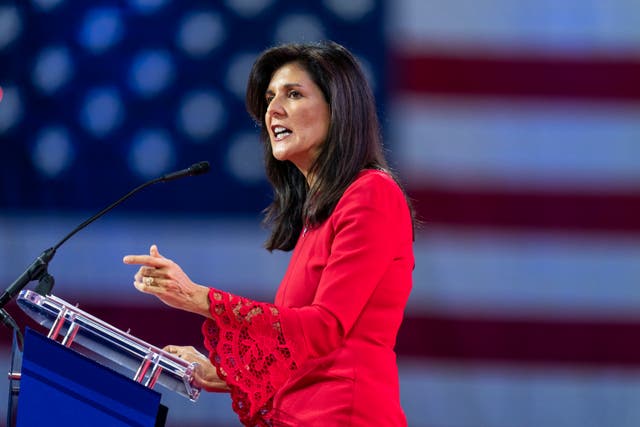 He was only implicitly attacking Mr. DeSantis, criticizing those who proposed raising the Social Security age or privatizing Medicare, positions that Mr. DeSantis has expressed support for in the past but then backed away from.
"We're not going to disrupt Social Security the way the Republicans are," Mr. DeSantis said recently.
Mr Trump told the crowd: "If that's what they thought in the first place, they're always going to come back."
Mr. Trump drew some of the loudest applause in the room during his speech, which addressed grievances related to his tenure and briefly outlined his agenda, including restrictions on gender-affirming care and transgender athletes, And it's in a four-day conference.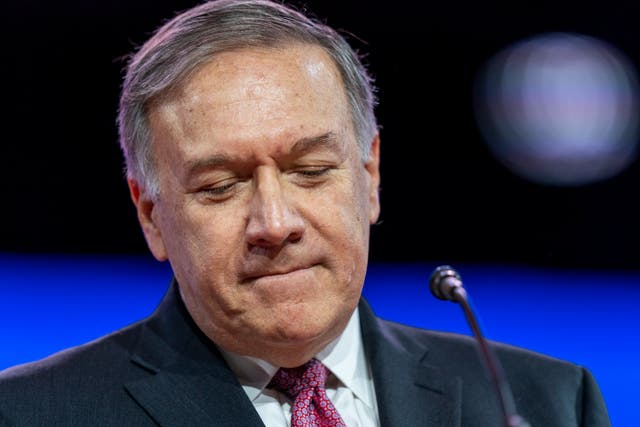 While many senior Republicans avoided the meeting, potential candidates, former Secretary of State Mike Pompeo and former U.N. ambassador Nikki Haley, who announced his candidacy last month, both spoke on Friday and raised concerns about Mr. Trump. implicit criticism.
Their refusal to criticize him by name underscores the risks for challengers seeking to offer an alternative in Trump's still-dominant party.