According to a statement issued by the Roads and Transport Authority (RTA) of Dubai, a technical glitch disrupted some parts of the Dubai Metro's Red Line. The exact nature of the glitch was not specified in the statement. However, the RTA promptly addressed the issue and worked diligently to resolve it. As a result of their efforts, normal metro services on the Red Line were eventually restored, and commuters were able to resume their journeys without further inconvenience.
During the disruption, the RTA took immediate action to inform the public and alert commuters about the situation. They issued an advisory to keep passengers well-informed, ensuring transparency and enabling them to plan their travels accordingly. The RTA's proactive communication played a crucial role in minimizing any potential disruptions and ensuring passenger safety and convenience.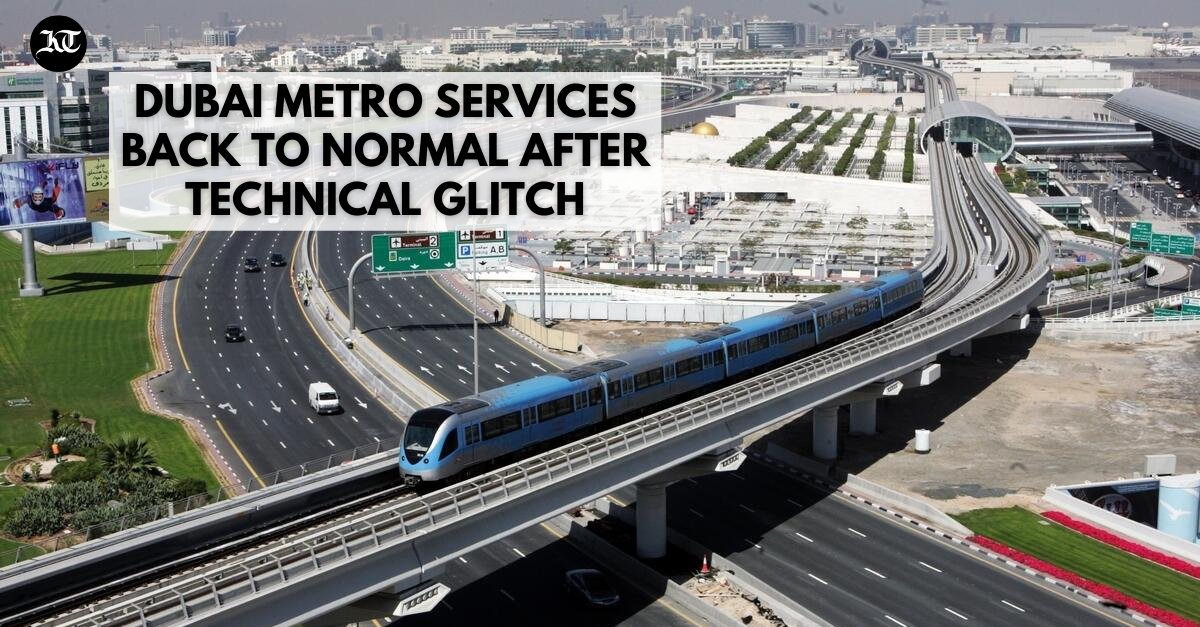 The Dubai Metro is an essential transportation system that caters to the daily commuting needs of residents and visitors alike. It serves as a backbone of the city's public transport infrastructure, offering a reliable, efficient, and environmentally friendly mode of travel. The RTA's dedication to promptly resolving technical issues and restoring normal operations underscores their commitment to maintaining a seamless and comfortable travel experience for all passengers.
As part of its ongoing efforts to enhance the metro system's reliability, the RTA continuously monitors and invests in maintenance and upgrades. Technical glitches, while relatively infrequent, can occur in any complex transportation network. However, the RTA's swift response and resolution demonstrate their preparedness and proficiency in handling such situations, ensuring that disruptions are kept to a minimum and the public's trust in the metro system remains intact.
With the normal metro service back in operation on the Red Line, Dubai's residents and visitors can continue to rely on this vital transport network to facilitate their daily journeys efficiently and conveniently. The RTA's dedication to maintaining the metro's high standards of service reaffirms its role as a progressive and customer-centric authority that values the well-being and satisfaction of its commuters above all else.