Aluva: Several friends of a deceased man find themselves in trouble when unexpected obstacles arise regarding family issues involving the deceased man. The former, who arrived at Cochin International Airport earlier today to receive the body, had to patrol police stations in two districts to obtain the NOC. Even more distressing was the refusal of his legal family to accept the remains before the funeral.
Uncertainty has emerged over the funeral of Ettumanoor native Jayakumar, who committed suicide in Dubai on May 19. His family refused to accept his remains due to issues related to the divorce.
Jayakumar, who is separated from his wife, has been living with Lakshadweep native Safiya for the past four years. When the body arrived at the airport from Dubai, it was Safia who picked it up.
The standoff arose after the Aluva police in Ernakulam district refused to issue his friend a no-objection certificate (NOC) for a funeral in the town near the airport. The latter require a NOC so that they can carry out the cremation themselves.
The local municipality insisted on setting up the NOC due to the law requiring cremation of the remains of people who died abroad but whose remains were not accepted by their families.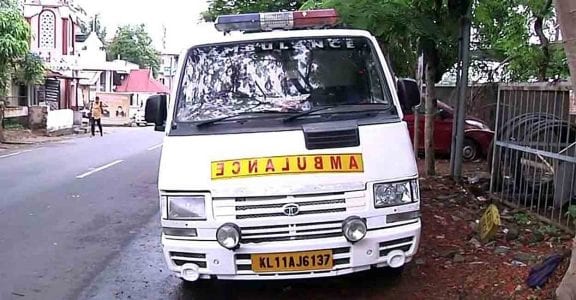 The friends waited for more than five hours at the gate of the Aluwa police station with the body.
Aluva Police objected to the release of the document, citing technical issues involved in providing a NOC for the cremation of the bodies of Ettumanoor natives who had no connection to Aluva. After making it clear that documents would not be released from here, the friends took the remains to the Ettumanoor police station in the neighboring Kottayam district, where discussions with the family were held under the auspices of the police.
Jayakumar's relatives said they knew neither those who accompanied the body nor how he died. They also claimed that they had not had any contact with Jayakumar in the past five years and that it would have been better if they had sent the body to officiate the funeral themselves!
Jayakumar's family said they only needed his death certificate. His body arrived at Nedumbassery Airport at 2.45am on Friday after completing all necessary procedures in Dubai.