Elsewhere in entertainment, events and the arts:
Movie: additional cost required
feature film in production in little rock "hit", A coming-of-age "drama" inspired by a true story about a teenage girl who joins a boy's high school football team. Principal filming locations include Parkview Arts and Science Magnet High School in Little Rock; the film will also feature members of the state championship-winning Parkview Patriots football team.
Other scenes, including several football games, will be filmed in Little Rock, and locals will be needed as extras, especially a football scene that will be filmed at Pinnacle View Middle School on Friday. ("There are stands to fill, all are welcome.") Register with Warren McCullough, the film's background casting director, by email at wjmcasting@gmail.com.
Art: Show "chaos"
"Chaos: A Difficult Pill to Swallow," Ceramic artist Anna Wagner's work will be on view through March 29 in the first exhibition at the University of Central Arkansas' new Windgate Fine and Performing Arts Center at 201 Conway Donaghy Drive. The center will host a reception on February 23rd from 4pm to 7pm. Refreshments will be provided during the reception, and patrons will be able to purchase works by Wagner. Admission to the reception and gallery is free. Gallery hours are Monday through Friday, 10am to 4:30pm.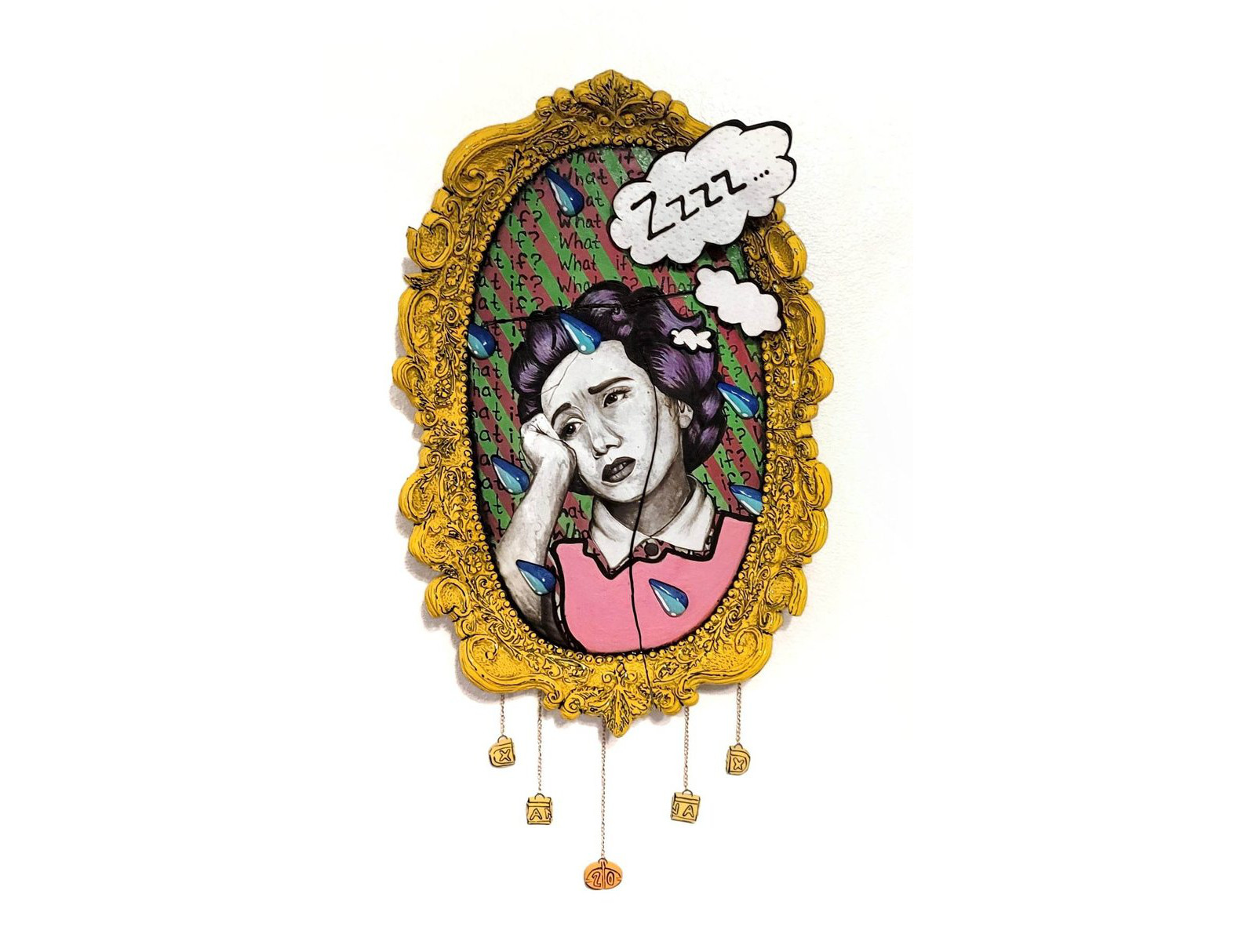 "Insomnia: What If?" Anna Wagner's work is part of "Chaos: The Hard Pill," which opens March 29 at the University of Central Arkansas at Windgate Arts and Sciences in Conway. Performing Arts Center exhibit. (Democrat Gazette special issue)
Wagner is the first UCA alumnus to participate in the newly created Alumni Artist-in-Residence program, which aims to bring degree-holding alumni back to the University each semester, "to engage in purpose-driven, intensive on-campus workshops and research for the pursuit of specific work with artistic careers and career aspirations," the release said. Call (501) 450-3659.
prints will come
The 27th Delta National Small Print Exhibition and "Beautiful Garden" An exhibition of prints, sculptures and installations by Lauren Kussro will be on view through March 29 at the Bradbury Museum of Art at Arkansas State University's Fowler Center, 201 Olympic Blvd., Jonesboro. Gallery hours are Tuesday through Saturday, noon to 5pm. Free admission. Call (870) 972-3765.