As of September 21, 2023, India has temporarily halted visa services in Canada, as indicated in an advisory posted on the official visa application center website. The notice states, "Important notice from Indian Mission: Due to operational reasons, Indian visa services have been suspended until further notice starting from 21 September 2023. Please continue to check the BLS website for updates."
Just the previous day, the Ministry of External Affairs in New Delhi issued an updated travel advisory, advising Indian nationals in Canada, particularly students, to exercise caution regarding "growing anti-India activities and politically endorsed hate crimes.
" The advisory also recommended avoiding locations in Canada where threats have specifically targeted Indian diplomats and members of the Indian community who oppose anti-India agendas.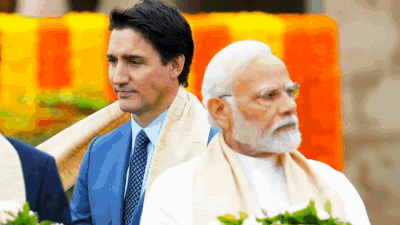 Tensions between Canada and India escalated after Canadian Prime Minister Justin Trudeau made allegations in June connecting the Government of India to the killing of a Sikh man on Canadian soil.
This resulted in a reciprocal removal of diplomats from both countries. On Tuesday, India dismissed the Canadian accusation as "absurd and motivated" and urged Canada to take legal action against anti-Indian entities operating from its territory.