Elsewhere in entertainment, events and the arts:
Lecture: lyon lecture
Alexis Baldacci, assistant professor of history at Lyon College, will deliver a presentation entitled "Anti-Racism: Cuba, the United States, and the Quest for Racial Equality," Thursday at 7 p.m. in the Nucor Auditorium, Lyon College of Business and Economics Building, 2300 Highland Road, Batesville.
Lyon Academy faculty member Scott Roulier will lecture "Contemporary India: From the Backseat of an Auto-rickshaw," Thursdays at 4pm in Nucor Auditorium. This is part of the College's Spring 2023 Commencement Series.
Admission to both lectures is free.e-mail [email protected]
healthy: "Aftershock" Screening
A group of nonprofits and health organizations will host a screening of the award-winning documentary "aftershock," Followed by two Black families galvanizing activists, birth workers and doctors after the preventable deaths of their loved ones from childbirth complications, Thursday at 6 p.m. at the Harry R. Kendall Center, PH Rand Smith College, 900 W. Daisy L Gatson Bates Drive, Little Rock.
There will be a 5:30 pm reception prior to the screening, followed by a discussion of the Black maternal health crisis in Arkansas and ways to advocate for change. Free admission.
Moderators: Alpha Kappa Alpha Sorority, Beta Pi Omega Chapter; Arkansas Advocates for Children and Families; Arkansas Birth Project; Arkansas Blue Cross and Blue Shield; Arkansas Minority Health Council; Arkansas Peace and Justice Memorial Movement; Arkansas Medical, Dental and Pharmaceutical Association; Arkansas Independent Living Council; NAACP Little Rock Chapter – NAACP Women; National Association of University Women Little Rock Metro Chapter; Philander Smith College for Social Justice Studies Institute; Department of Obstetrics and Gynecology, Department of Medical Sciences, University of Arkansas; Ujima Obstetrics Network; and Urban League of Arkansas.access aftershockdocumentary.com.
literature: "Sassafras Award"
The Ozark Association Foundation has selected "Letters to Dan: A Philosophical Guide to the Ozarks" Presented by Fayetteville-based writer and photographer Don House in recognition of his Sassafras Award for Excellence in Environmental Writing. The award includes a $3,000 prize and the publication of the book, which includes "personal essays and photographs that reflect the heritage and modern culture of the Ozark region," according to a press release. The award's finalist, Davis McCombs, Director of the Creative Writing and Translation Program at the University of Arkansas and a former park ranger at Mammoth Cave National Park. House's book is the first to receive the award, which the foundation established to encourage innovative writing and new perspectives on nature and conservation, as well as new voices and expressions of contemporary environmental experiences.access ozarksociety.net.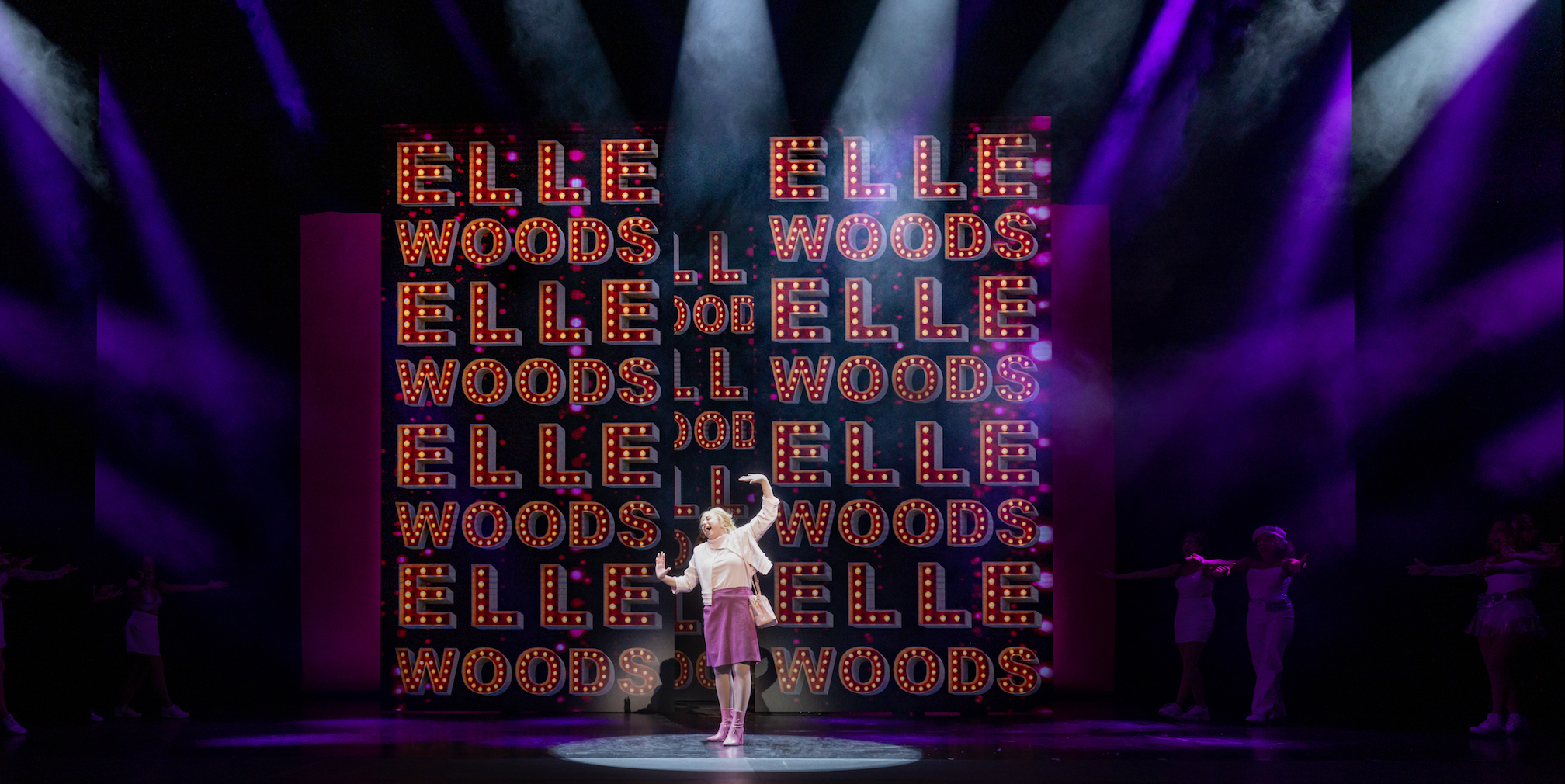 Hannah Bonnett as Elle Woods in Legally Blonde – The Musical. (Democrat Gazette/Drager Creative Special Report)
Tickets: The Musical "Blonde"
2022-23 National Touring Production of "Legal Blonde – The Musical" (Music and Lyrics by Lawrence O'Keeffe and Neil Benjamin, Adapted from the Film by Heather Hatch) April 21, 2 and 7:30 pm April 22 at 7:30 pm and April 23 at 1 pm at the Robinson Center Performance Hall in Little Rock, 426 W. Markham St. at Broadway. Tickets — $31-$89 — are on sale now.Call (501) 244-8800 or visit CelebrityAttractions.com website or Ticketmaster.com.