Masdar, the Abu Dhabi Future Energy Company, achieved a significant milestone with the successful completion of its first green bond issuance, raising $750 million through 10-year senior unsecured Notes. The overwhelming demand from regional and international investors led to an oversubscription of 5.6 times, reaching a peak orderbook of $4.2 billion.
The green bond's final terms were established with a coupon of 4.875 percent and a final landing spread of 115 basis points over US Treasuries. The allocation of the bond was divided, with 87.5 percent going to international investors and 12.5 percent to investors from the MENA region.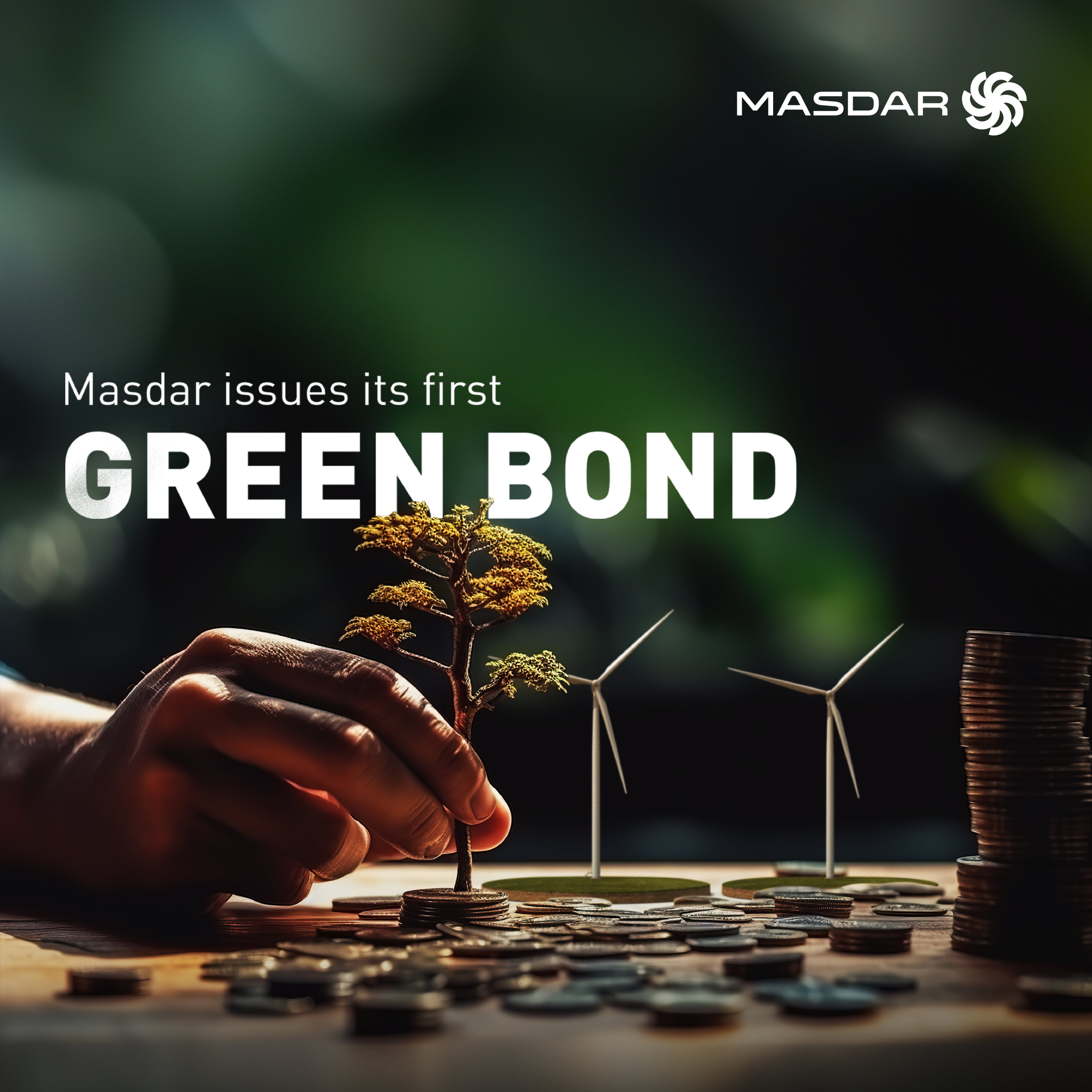 This debut green bond reflects investor confidence in Masdar's financial strength, backed by credit ratings of A2 from Moody's and A+ from Fitch, and its commitment to sustainability. Under Masdar's Green Finance Framework, the net proceeds from this bond and future offerings will be exclusively directed towards "dark green" renewable energy projects, with a focus on developing economies and climate-vulnerable countries in critical need of investment.
The issuance is the first phase of a program aiming to raise up to $3 billion to fulfill Masdar's equity funding commitments for new renewable energy projects both domestically and internationally. The company's goal is to expand its global portfolio to 100GW of capacity by 2030, focusing on solar, wind, renewable power transmission and distribution infrastructure, and battery storage assets, adhering to strict ESG criteria for project eligibility.
Masdar's CEO, Mohamed Jameel Al Rahami, expressed gratitude for the trust placed in the company by the financial community and emphasized their commitment to delivering renewable energy and accelerating the global net-zero transition.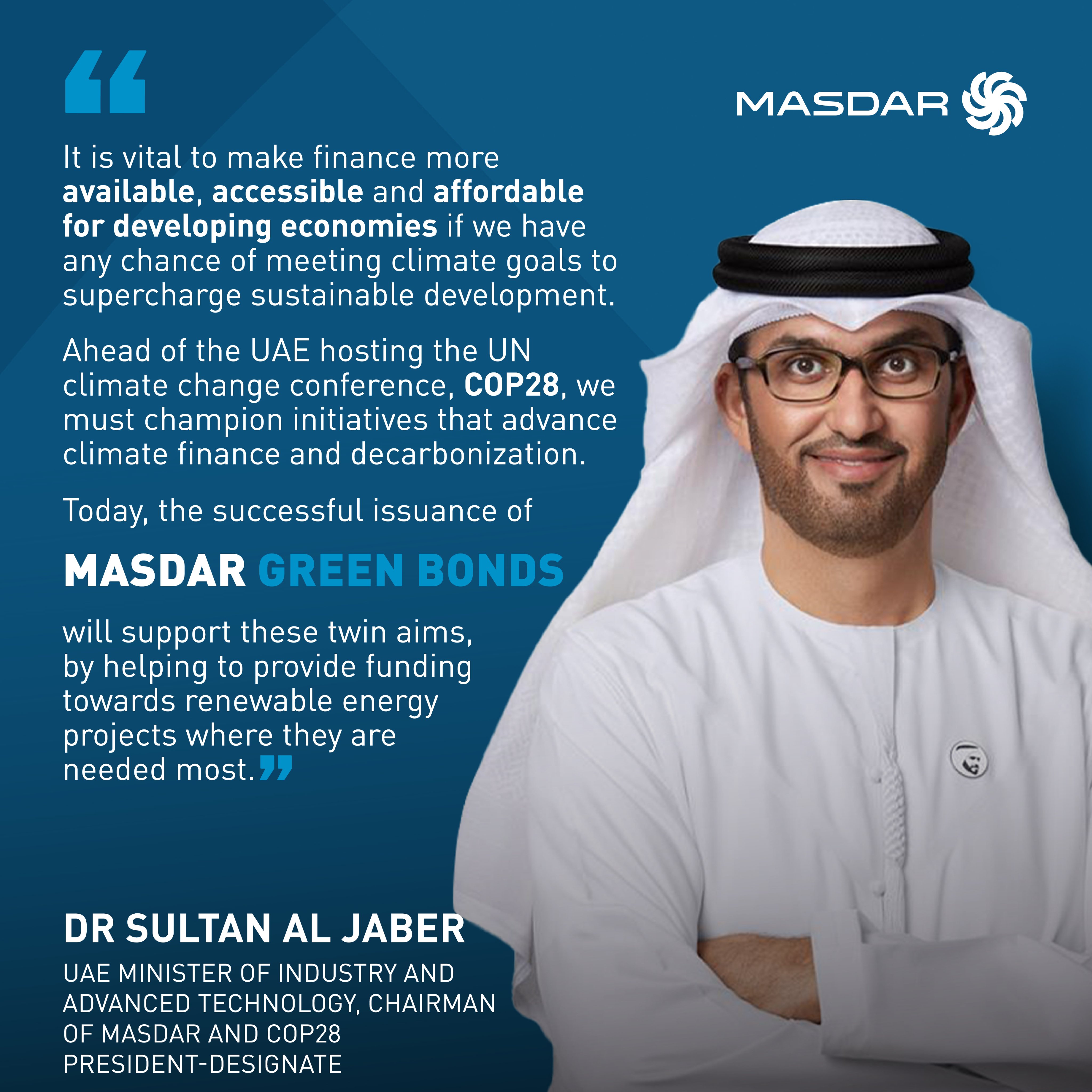 The bond issuance was rated A2 by Moody's and A+ by Fitch, aligning with the company's credit ratings, and was arranged and offered through a syndicate of joint lead managers and bookrunners, including BNP Paribas, Citi, First Abu Dhabi Bank, HSBC, SMBC Nikko, Société Générale, and Standard Chartered.
Masdar's Green Finance Framework, established in February 2023 and updated in May 2023 to comply with the Green Loan Principles, received a Second Party Opinion from Moody's.