Charles Leclerc is level with Checo for second in the drivers' championship after Max Verstappen refused to let Sergio Perez pass in Brazil. Leclerc then finished second ahead of Perez in the final race in Abu Dhabi. In retrospect, we know Verstappen's sacrifice wasn't enough for his team-mate to finish second. However, the incident may have caused irreparable damage to their relationship.
advertise
Article continues below this ad
When Red Bull strategists realized Sergio Perez couldn't get past Fernando Alonso, they asked Max Verstappen to do the job. Verstappen passed his team-mate without resistance. The task is to pass Alonso, then battle Charles Leclerc ahead of him and steal as many points as possible. However, Max was also told to hand the position back to his team-mate in case he couldn't pass Alonso. The Dutchman defied his team's orders and crossed the checkered flag ahead of Perez.
advertise
Article continues below this ad
Has the incident in Brazil done irreparable damage to Max Verstappen and Sergio Perez's relationship?
Actor Will Arnett and American sports reporter Michelle Biddle recently discussed the situation and whether things between them Sergio Perez and Max Verstappen can return to normal.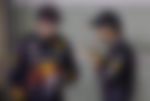 Michelle speaks on Fast & Loose: F1 Podcast Say, "EWhile it (Perez finished ahead of Verstappen in Brazil) may not have really adjusted the points needed to get him into second, I do think at some point there was irreparable damage. You can say you're over something, but there's just a lack of trust in your teammates. "
"Like, if the shit hits the fan, can I count on you to do the right thing for the team, or are you always going to be number one? While I don't blame Max for the No. 1 out, I think that's what you're supposed to do in sports, and I do think it's just a weird dynamic between the two of them. "
"I'm sure they'll get over it, but I don't think it'll ever really go away. I don't see how it will be."
Ferrari going into the final race knew they couldn't beat Perez on pace because their own car was slower.Therefore, their only chance Charles Leclerc The reason for getting ahead of Perez lies in a clever strategy.
How a Ferrari strategist outsmarted a Red Bull strategist in Abu Dhabi
advertise
Article continues below this ad
Despite the synchronized action of the two Red Bull teams in Abu Dhabi, Ferrari threw the bait to Red Bull strategists into thinking Charles Leclerc was using a two-stop strategy, and it worked. This was to prompt them to change tires for Perez in the absence of Leclerc.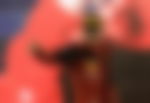 pit wall Tell Leclerc "The Box Opposite Red Bull" on team broadcasts. Leclerc knew he should have a one-stop strategy, but he didn't participate. However, Red Bull took the bait and cheated Checo. In the end, Charles beat Perez by 1.3 seconds and won the runner-up in the drivers' standings.
advertise
Article continues below this ad
Watch this story: Lewis Hamilton's philanthropic masterpiece, Sergio Perez's Mexican tribute – F1 drivers get creative with Monaco GP car covers
Do you think Max Verstappen and Sergio Perez will put aside their differences next year and put the team first? Or are we going to have another teammate versus teammate rivalry?