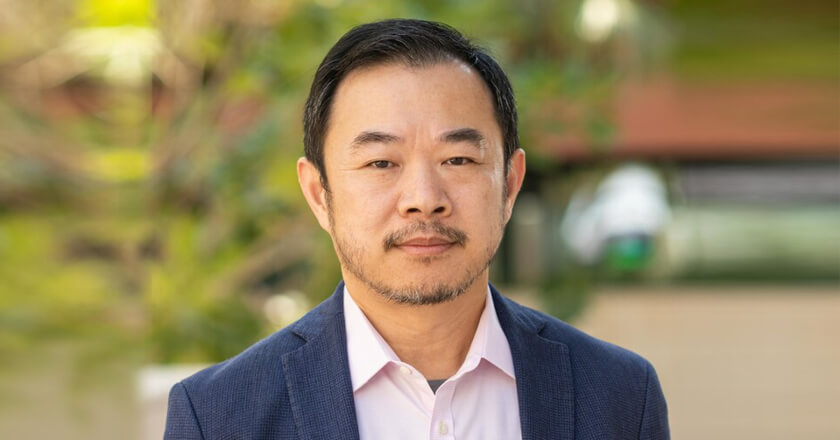 Mohamed bin Zayed University of Artificial Intelligence (MBZUAI) to hold first AI Quorum of 2023 on January 36, more than 200 artificial intelligence experts have confirmed their participation. The four-day event focuses on the challenges and opportunities associated with deep neural networks (DNNs), which are critical to helping computers have the resources and space needed to answer complex questions and solve larger problems; they are used in a variety of AI applications such as chatbots.
The event will be held at the W Abu Dhabi on Yas Island and will be live-streamed and open to the public to registerIt will include lectures and seminars led by more than 20 faculty and staff from top universities around the world, including UC Berkeley, Oxford, MIT and Washington University, in addition to participants from Google and Meta.
"For the first week of 2023, we're bringing together leaders in deep neural networks, deep learning, and data science to share ideas and expertise with the aim of overcoming some of the obstacles preventing deep learning from realizing its true potential" , said Professor Eric Xing, President of MBZUAI and University Professor. "The high number of world-class speakers and attendees confirmed for the AI ​​Quorum underscores the University's ability to bring experts together to discuss important issues in the field of AI, including developing fraud detection, genetic mapping, and fake news."
Experts in machine learning, applied mathematics, signal processing, and optimization will share the latest advances and foster collaboration on the mathematical foundations of deep learning. They will also discuss the advantages of deep neural networks in processing and learning from low-dimensional data, which is common in fields dealing with large numbers of observations and variables.
Discussions will look at how deep learning, which is often plagued by issues related to data efficiency, can better leverage low-dimensional data for learning and problem solving. This could lead to the development of extremely superior machine learning solutions to challenges in a range of industries, including financial services, healthcare and media.
MBZUAI launched in 2022, whose AI is a winter series of gatherings aimed at advancing cutting-edge AI research with leading scientists and sharing an understanding of the discipline as a force for good. The collection is strategic and high-level in design. AI Quorum focuses on curiosity, collaboration, authenticity, and excellence—it brings together the brightest minds to shape the research agenda and imagine what and how AI can achieve.
For more information on world-class speakers and to register for the session, visit: Home | Slow Neural Networks Workshop (slowdnn-workshop.github.io)