[ad_1]

Families and friends of a growing number of Europeans held in Iran have gathered in Paris to call for their release.
The French government this week condemned the plight of seven French citizens being held in Iranian prisons, calling the detentions "unreasonable and unacceptable".
Over the years, Iran has detained foreigners and dual nationals, charging them with espionage or other national security crimes.
Many were convicted and sentenced after secret trials in which rights groups said they were denied due process.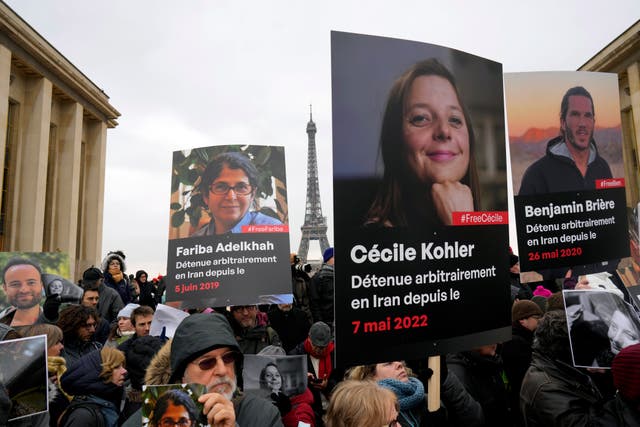 Supporters say all have been falsely accused and some are in poor physical or mental health or are in isolation.
The statement added that the detainees were deprived of their most basic rights and unable to contact their loved ones.
Arnault was arrested on Sept. 28 while traveling in Iran, according to the French foreign ministry.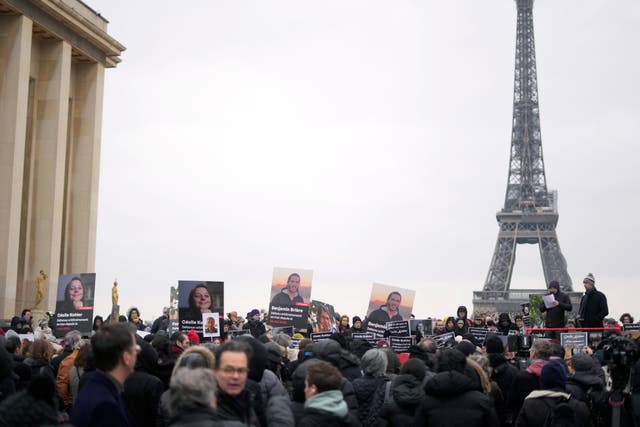 Dozens of people gathered in a park under the Eiffel Tower early Saturday to show support for detained Belgian aid worker Olivier Vandecasteele.
Van der Castel, who had worked for the aid organization Doctors of the World for many years, was arrested in Tehran in February 2022.
Doctors of the World said the conditions of his detention put van der Castel's life in danger.
Most of the European prisoners were detained ahead of the protests that have rocked Iran since September over the death of a young woman, Mahsa Amini, in police custody.
Concerns about the detentions have grown as Iranian authorities crack down on protesters.
[ad_2]

Source link