[ad_1]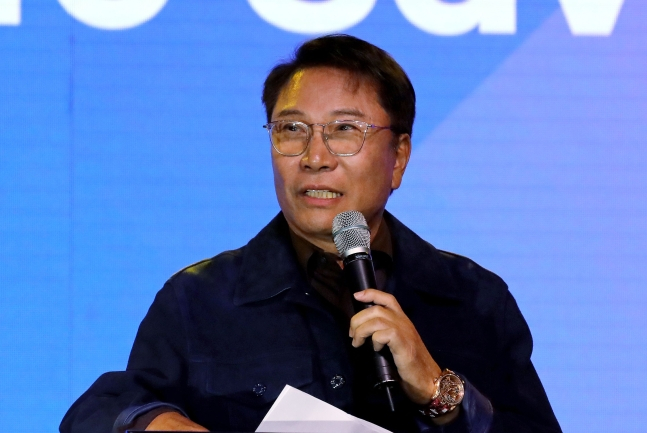 Lee Soo-man, founder and former executive producer of South Korea's SM Entertainment Co., has reportedly made a huge investment in Chinese autonomous aircraft company EHang, which makes drone taxis.
On Wednesday, EHang wrote on its website that it had conducted a $23 million (29.8 billion won) private placement with several strategic investors led by Korean music producer, entrepreneur and SM Entertainment founder Jay Y. A contract for acquisition of new shares was signed at the time of issuance.
The company named Li as the lead investor, but did not disclose how much it invested.
EHang said that it plans to use complementary advantages with Lee to jointly develop urban air mobility (UAM) projects in the Asia-Pacific region. UAM is the next generation of transportation, often referred to as drone taxis.
Li Xiuman said: "I appreciate EHang's unswerving dedication to providing safe, autonomous and environmentally friendly air transportation for the general public." "I am very happy to invest and cooperate with EHang as a long-term investor opportunity and contribute to its development."
"I look forward to the fusion of cutting-edge transportation technology and popular culture to create sustainable value, and I am proud to be a part of it."
EHang is a Chinese drone maker and a leader in autonomous aircraft, as evidenced by its drone taxis.
Since selling a majority stake in SM Entertainment to rival entertainment company Hybe, Lee has turned to overseas operations, mainly in the environmental, social and governance (ESG) and technology sectors.
According to reports, he recently founded Blooming Grace, a private management consulting firm for ESG and cultural technology, and donated 100 million won for tree planting in Mongolia.
write to Lee Dong Hoon in leedh@hankyung.com


[ad_2]

Source link