Taylor Swift, undeniably the world's biggest popstar with an immense global fan following, held a concert in Seattle that left many unsurprised when it caused seismic activity. The devoted Swifties, brimming with excitement, danced with great fervor at her Eras concert while the music echoed thunderously through the venue, resulting in seismic activity akin to a 2.3-magnitude earthquake.
This noteworthy occurrence was meticulously recorded by the experienced seismologist, Jackie Caplan-Auerbach, and the remarkable event garnered attention and coverage from CNN.
Drawing comparisons to a previous incident where fans celebrated a touchdown by the football legend Marshawn "Beast Mode" Lynch, it was revealed that the Swifties caused twice as much seismic movement.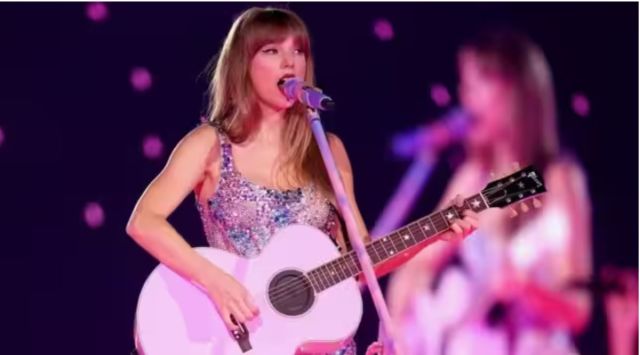 The disparity in impact could be attributed to the fact that while fans celebrating a singular play might create momentary bursts of excitement, the Eras concert had Swifties dancing passionately for an extended period, accompanied by the pulsating beats of the exceedingly loud music, which could have substantially influenced the intensity of the seismic activity.
This seismic spectacle demonstrated the overwhelming enthusiasm and energy of Taylor Swift's fan base, who have proven time and again that they are a force to be reckoned with, capable of making their presence felt in unexpected and remarkable ways.
As Taylor Swift continues to capture the hearts of millions around the world, her concerts promise to be electrifying events, leaving a lasting impact both on the charts and on the Earth's very surface.