FIDE Press Release, 7 February 2023
Photos: Steve Bonhage and Anastasia Karlovich
Text: Anastasia Karlovich
Girls and ladies from across Asia and the world participated in everything from playing chess to learning about the empowerment of women and society in chess.
The event started with the "Little Chess Star" chess competition. The eight invited girls competed in two qualifying rounds, followed by a title fight.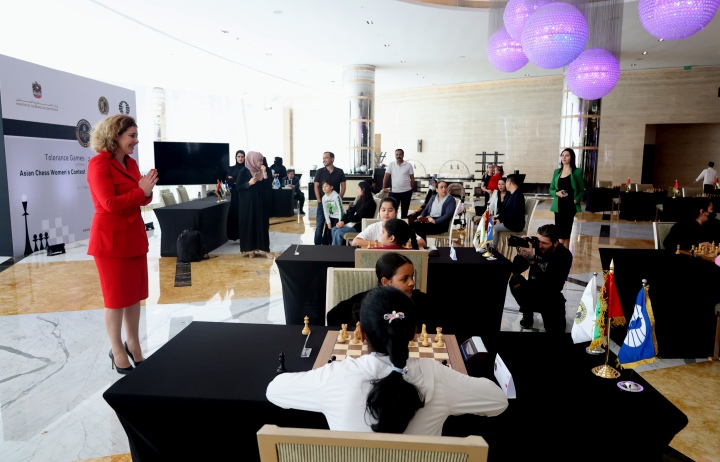 Eisa Bashkardi Ahoud from the UAE and Zakiyabonu Muminova from Tajikistan advanced from their groups to the final. Eisa Bashkardi Ahoud beat her opponents in both bouts and won the bouts.
https://chess-results.com/tnr726731.aspx?lan=1&art=4
https://chess-results.com/tnr726615.aspx?lan=1
https://chess-results.com/tnr726637.aspx?lan=1&turdet=YES
Immediately after the event, a "learn to play in an hour" session with the coaches began. WGM and five-time Armenian champion Mariya Gevorgyan presented many interesting questions and research and taught girls how to play some basic and more complex rook endings.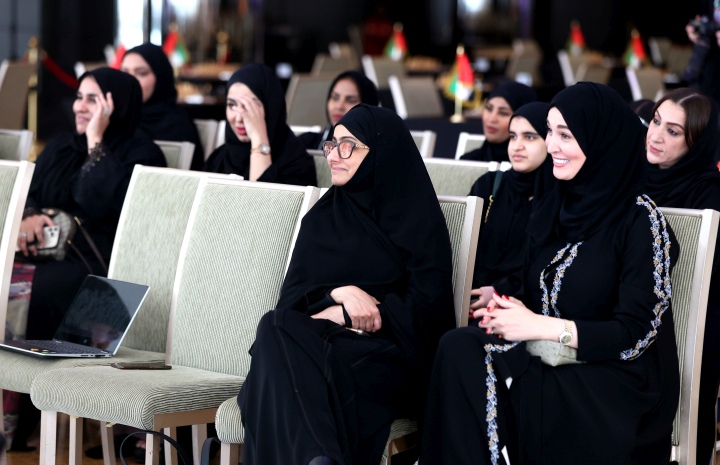 Leadership Symposium on Women and Chess – Promoting Tolerance and Women's Empowerment, chaired by FIDE Women's Chess Committee Anastasia Sorokina; Dana Reizniece-Ozola, Women's Chess Grandmaster, politician, Vice-Chairman of the FIDE Management Committee; Anastasia Karlovich, WIM, Ukrainian chess journalist and photographer; Irene Kharisma Sukandar, WGM and two-time Asian Women's Champion; David Smerdon, General Manager, PhD in Economics, FIDE WOM Committee Member and President of Tshepiso Lopang, IA and African Chess Federation.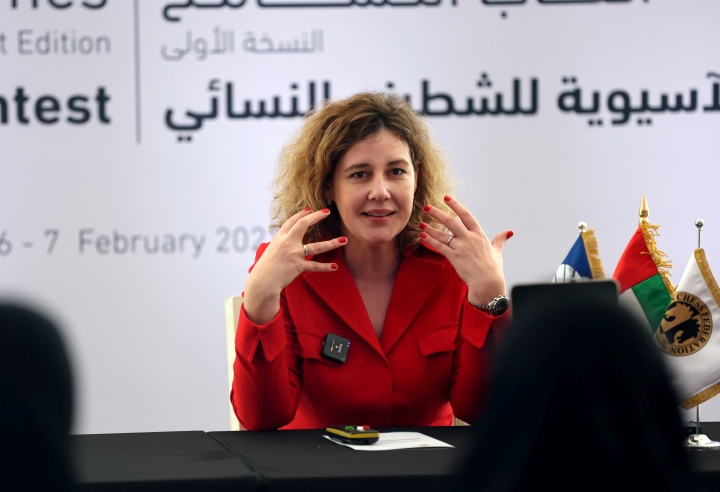 Dana Reizniece-Ozola said: "Chess can be used as a wonderful tool to promote tolerance and coexistence, connecting us in our common humanity."
"Seeing the game of chess as a powerful means of strengthening society, creating an atmosphere of love and tolerance, creating friendship among youth without social discrimination, has led many social projects over the years, as a woman, as an experience Rich people, I hope that more and more girls play chess," emphasizes Anastasia Sorokina.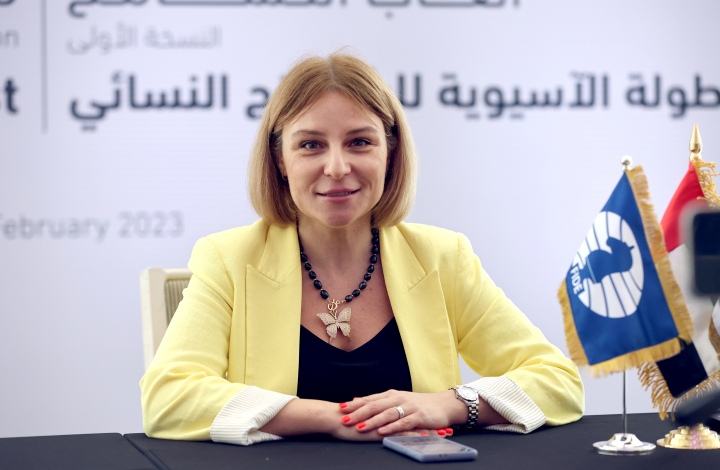 Dana Reizniece-Ozola performed the simulation after the workshop. Dana has won all of their games, although some players have a good chance of a draw.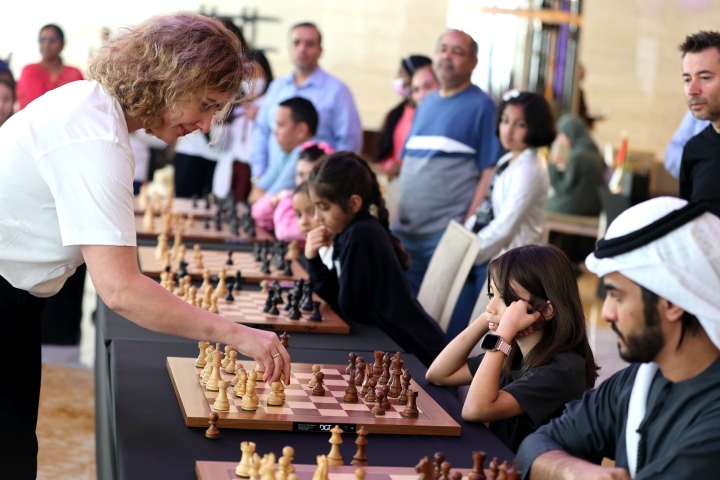 As many as 89 players participated in the Asian Chess Open Women's Blitz, a 7-round Swiss event with a time limit of 3 minutes + 2 seconds. WGM Geldiyeva from Mahri (Turkmenistan) won with a perfect score. Shakhnoza Sabirova from Uzbekistan and Ahlam Rashed from the UAE are tied for second with 6 out of 7 points.
Final ranking:
https://chess-results.com/tnr726609.aspx?lan=1&art=1&rd=7&turdet=YES
The Closing Ceremony of the "Little Star Chess Tournament" and the Asian Ladies Blitz Chess Open was held on February 7th, Her Excellency Sheikh Nahyan Mabarak Al Nabyan, Minister of Tolerance and Coexistence, and Sheikh Sultan bin Khalifa His Excellency was present at the closing ceremony, Shakhbout Al Nahyan, welcoming participants and presenting awards to the winners.
Dana Reizniece-Ozola participated in the Global Summit on Tolerance and Human Fraternity and was a speaker in panel three, "Peace: Promoting the Principles of Nonviolence."
Link