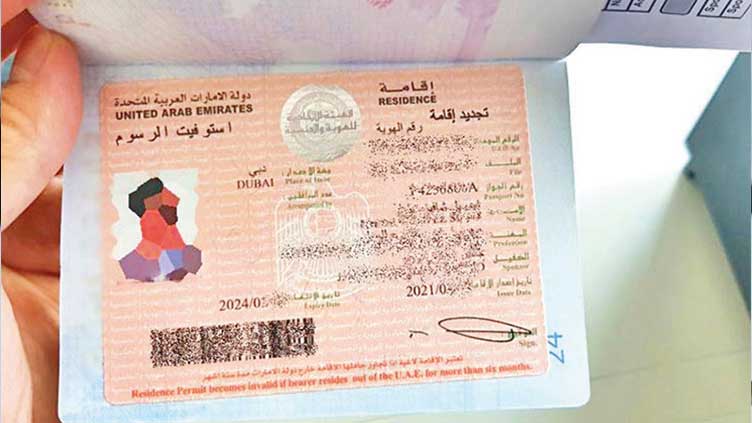 Pakistan
UAE authorities stop visa renewals for Pakistani parents of school-age children
Karachi (Dunya News) – The UAE government has decided to strictly enforce the law on visas for Pakistanis under the age of 18.
Bakheet Ateeq Al-Remeithi, UAE Consul General in Karachi, shared the development in an interview on a private channel. He referred to the Wadeema Act and the country's decision to take drastic measures.
Al-Remeithi explained that a large number of Pakistanis on work visas in the UAE violated laws on children's rights under the Wadeema Act.
These laws enshrine children's right to education, a right denied to many Pakistanis by keeping their children at home. He added that the government had made a difficult decision on this at a major meeting in the past.
He stressed the importance of children's education and said that the UAE government has decided to take action against parents who violate child protection laws. He stressed that the Wadeema law applies to Pakistanis holding work or residence visas.
The UAE Consul General has urged expatriate Pakistani parents in the UAE to ensure their children's education and protect their rights, including those related to health and liberty. He also informed that the UAE has between 16 and 17 million Pakistanis.
Those who break the law could be deported from the UAE, Al-Remeithi informed the media of restrictions on obtaining new visas. He added that in the future, visas will be issued to Pakistanis who ensure full implementation of the Wadeema Act.
Al-Remeithi clarified that there is no such restriction for Pakistani nationals applying for a visit visa.He said the UAE government welcomes Pakistanis to the UAE on tourist visas and there is no restriction on their visit to the country.
'; var i = Math.floor(r_text.length * Math.random()); document.write(r_text[i]);