The UAE Tour Ladies will run from February 9-12 and offer three sprint opportunities on stages 1, 2 and 4, while organizers offer a GC decisive summit on stage 3 at the summit of Jebel Hafeet Chance.
stage 1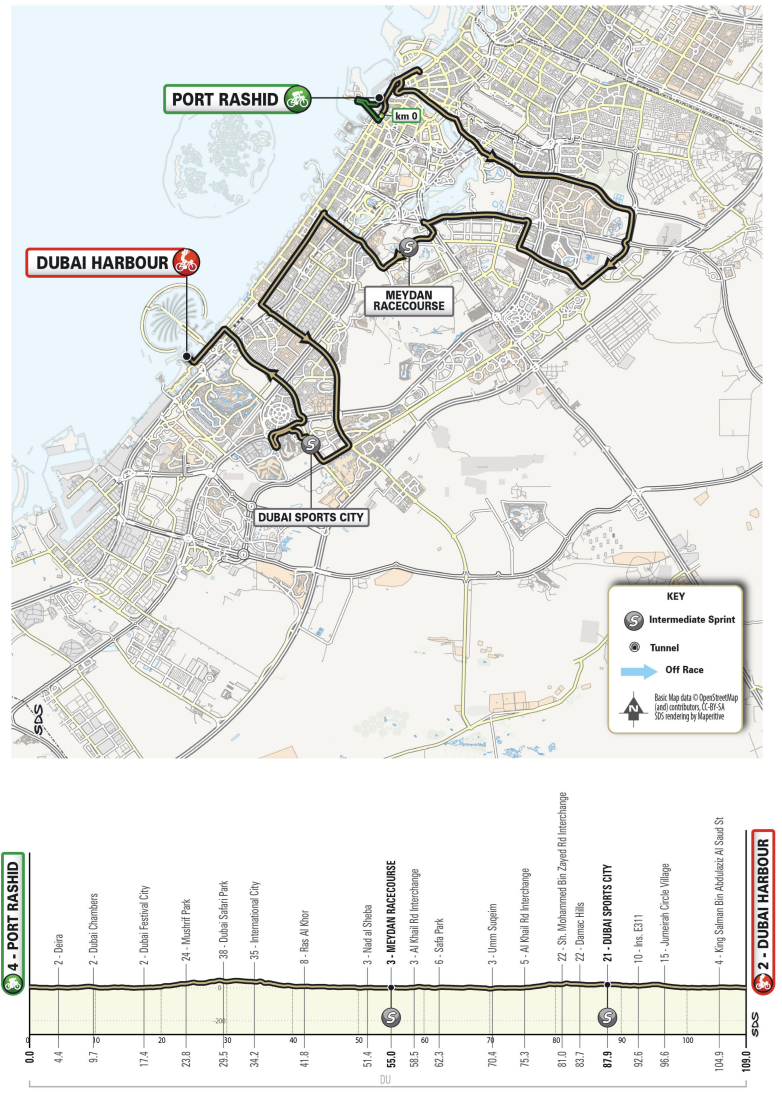 The only stage to be held in Dubai, Stage 1 provides the peloton with a 109km opening race from Port Rashid to Dubai Harbour.
On their way to the finish line, the fastest women in the field have the opportunity to perform two intermediate sprints at the 55km mark at the Meydan Racecourse and the 87.9km mark at Dubai Sports City.
The peloton will then make their way to the sprint race in Dubai Harbour, where they are expected to battle it out for the stage winner and the jersey of the first-place leader.
second stage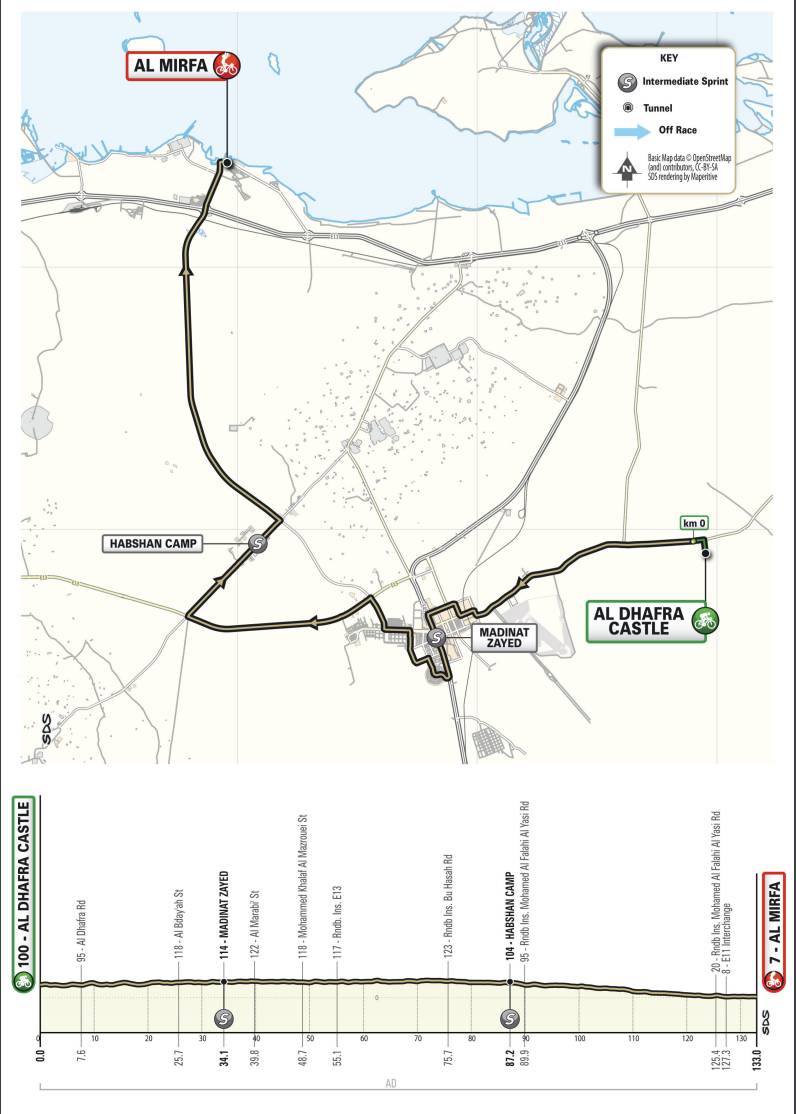 The peloton will then venture into Abu Dhabi for the next day's race and will also take part in the sprinters in Stage 2's 133km race from Al Dhafra Castle to Al Mirfa.
The race profile was flat, with two more intermediate sprints at km 34.1 in Madinat Zayed, a second sprint at km 87.2 at Habshan Camp, and a slight downhill sprint into Al Mirfa.
The third phase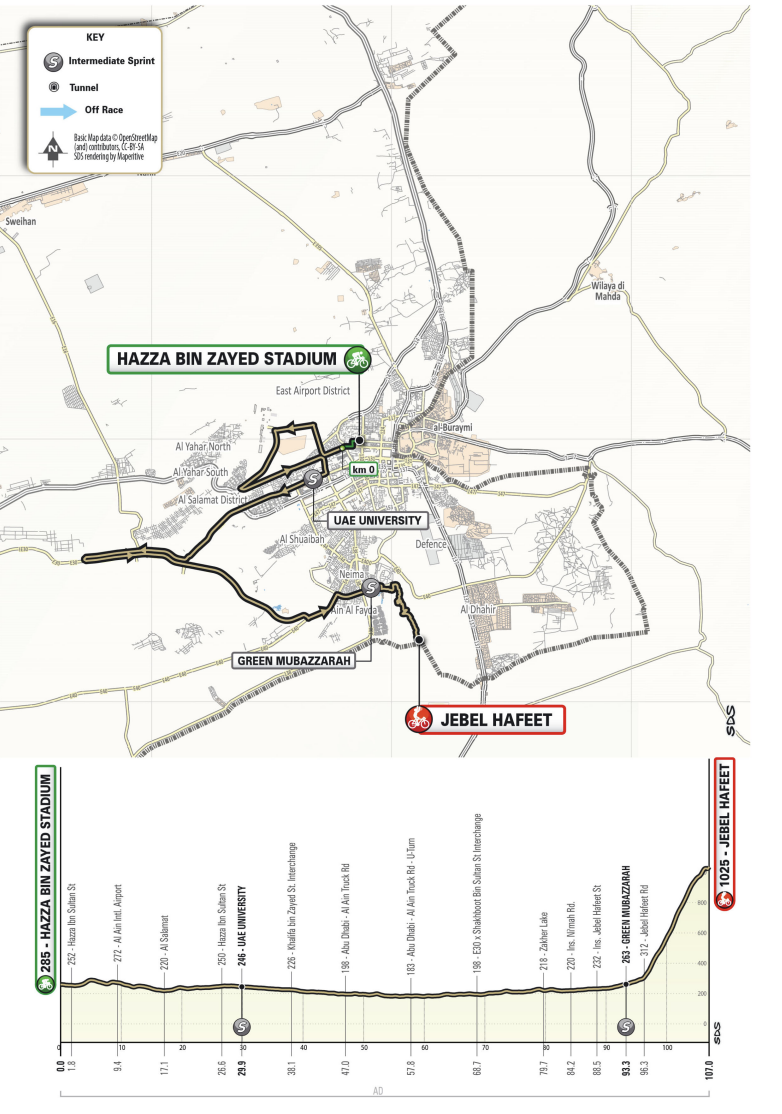 The most decisive day of the event, and a day for the climbers, is Stage 3, a 107km route that begins at the Hazza bin Zayed Stadium and ends at the summit of Jebel Hafeet, a 10km gradient with an average gradient of 9%.
The race started at the Hazza bin Zayed Stadium and the first 80km of the course was almost flat. There are two 29.9km intermediate sprints at Emirates University and another 93.3km at Green Mubazzarah.
The route then turns uphill into Jabbe Hafeet Road, where the peloton faces the only accent of the four-day race. The GC determined climb was 10km, and while the average gradient was 9%, there were sections as high as 11% on the way to the finish line.
fourth stage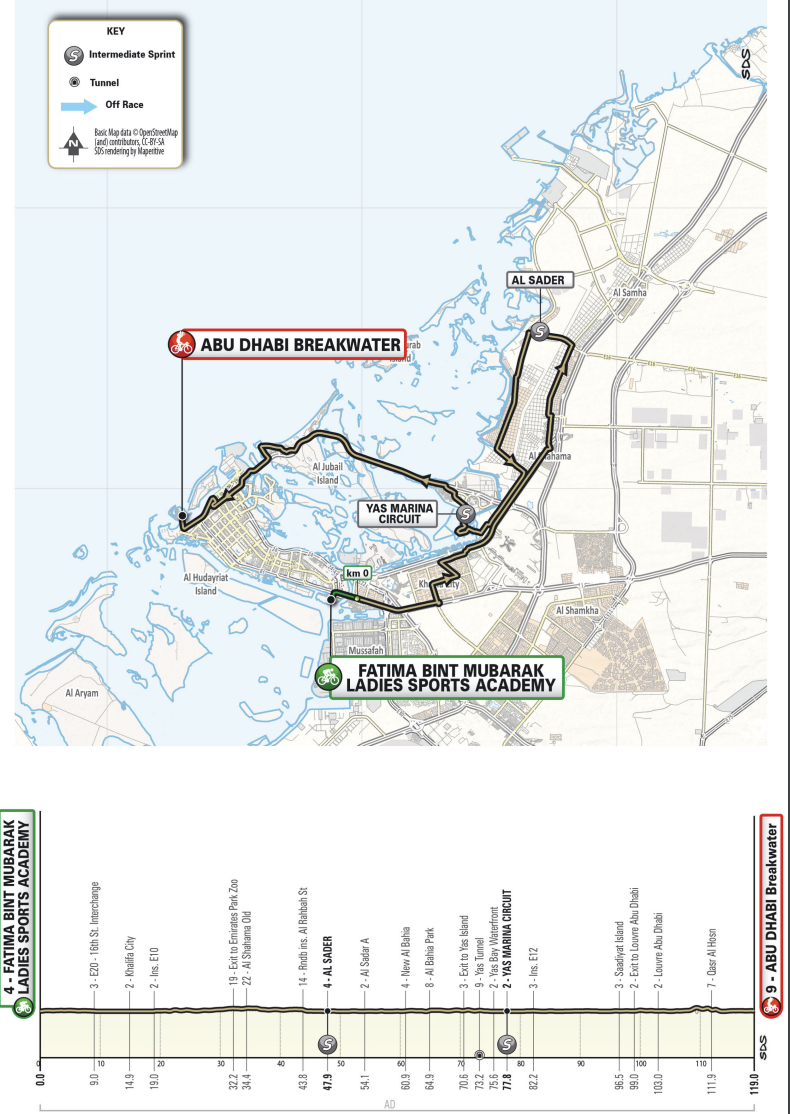 The race will conclude with a 119km route from the Fatima Bint Mubarak Women's Sports Academy to the Abu Dhabi Breakwater.
This will be the sprinters' third and final chance as they perform two 47.9km intermediate sprints at Al Sader and one 77.8km sprint at the Yas Marina Circuit.
The race then concludes with a flat 40km run into the Abu Dhabi Breakwater, where the UAE Tour Women's Overall Champion will be crowned.