[ad_1]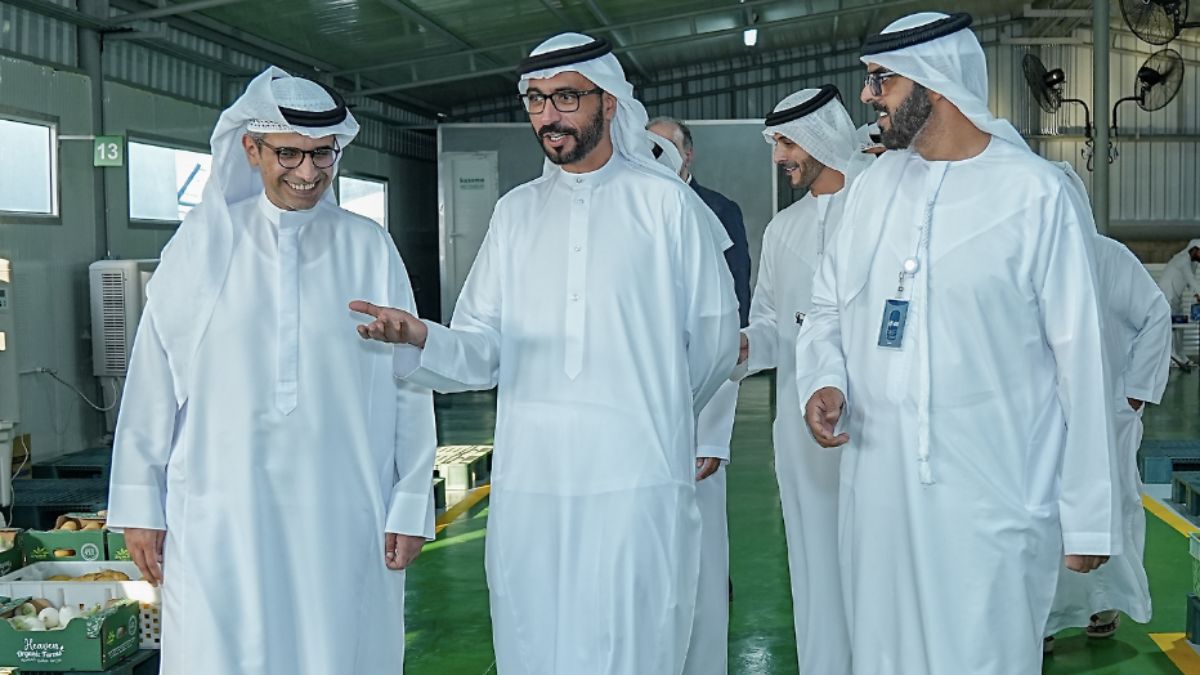 Image credit: Abu Dhabi Media Office
Supporting local products can increase the country's revenue. So ditch the brands and the supermarket for a time and head to the farmers market for some shopping. In a world that favors organic, fresh produce is always the go-to option, and farmers markets are noticing the demand. So, under the patronage of ADAFSA's Mansour bin Zayed, Abu Dhabi has opened a new farmers' market.
New farmers market opens in Mina Zayed
At the direction of Mansour bin Zayed, Mina Zayed opened a wholesale farmers' market.with the support of @adafsa_gov & manage @Silal UAEthe market will promote local agricultural products, increase farmers' income, strengthen internal trade to increase #Abu Dhabifood safety. pic.twitter.com/CJ7YLNSnYM

– Abu Dhabi Media Office (@admediaoffice) March 6, 2023
In line with His Highness's ongoing efforts to improve food security, the market aims to promote regional commodities, increase farmers' income, and establish domestic trade routes.
Under the guidance and encouragement of Deputy Prime Minister His Highness Sheikh Mansour bin Zayed Al Nahyan, a fresh farmers market has opened in the Mina Zayed neighborhood of Abu Dhabi.
The Wholesale Farmers Market is open daily from 1pm to 10pm until May. It is able to sell about 20 tons of agricultural products every day, has 13 marketing outlets, and provides services to 20 nearby farmers. Wholesalers, retailers and customers eager to buy medium to large quantities of local produce can buy at the market.
The main supporter and sponsor of this market is ADAFSA. Its goal is to develop cutting-edge marketing possibilities for small-scale agricultural production of plant and animal products. Improve the competitiveness of regional goods and increase consumer access to local goods.
Also read: 8 farmers markets you need to visit in the UAE
A range of fresh products on display
The Mina Zayed Wholesale Farmers Market opened after the success of the Al Wathba Farmers Market. This project could prove to be another step in helping farmers in Abu Dhabi. Silal has been at the vanguard of implementing government directives to support and strengthen neighborhood farmers.
He also said that 20 20-ton display terminals have been put into use. It will showcase diverse produce from farmers. This will eliminate the need for middlemen and guarantee higher returns for farmers. These platforms are designed to enable direct transactions between farmers and distributors.
Customers will benefit from the market's affordable, fresh, local produce.
Cover image courtesy of: Abu Dhabi Media Office


[ad_2]

Source link