A former New York stockbroker has been convicted of being a sniper and instructor for the so-called Islamic State terrorist group.
The trial of Ruslan Maratovich Asainov, a Kazakh-born U.S. citizen, is the latest in a string of cases against people accused of leaving their homes around the world to join militants Together.
His ex-wife told the court that Asainov, a former manager who doted on his toddler daughter, converted to Islam around 2009 before quitting his job to watch radical sermons online.
In December 2013, he left his family in Brooklyn and traveled to Syria after the Islamic State took power.
In a case based largely on Asainov's own words in messaging apps, emails, phone recordings and FBI interviews, prosecutors say he fought in numerous fights and gained control by becoming a sniper and, later, nearly 100 others. A trainer for militants who has built a prominent profile among IS.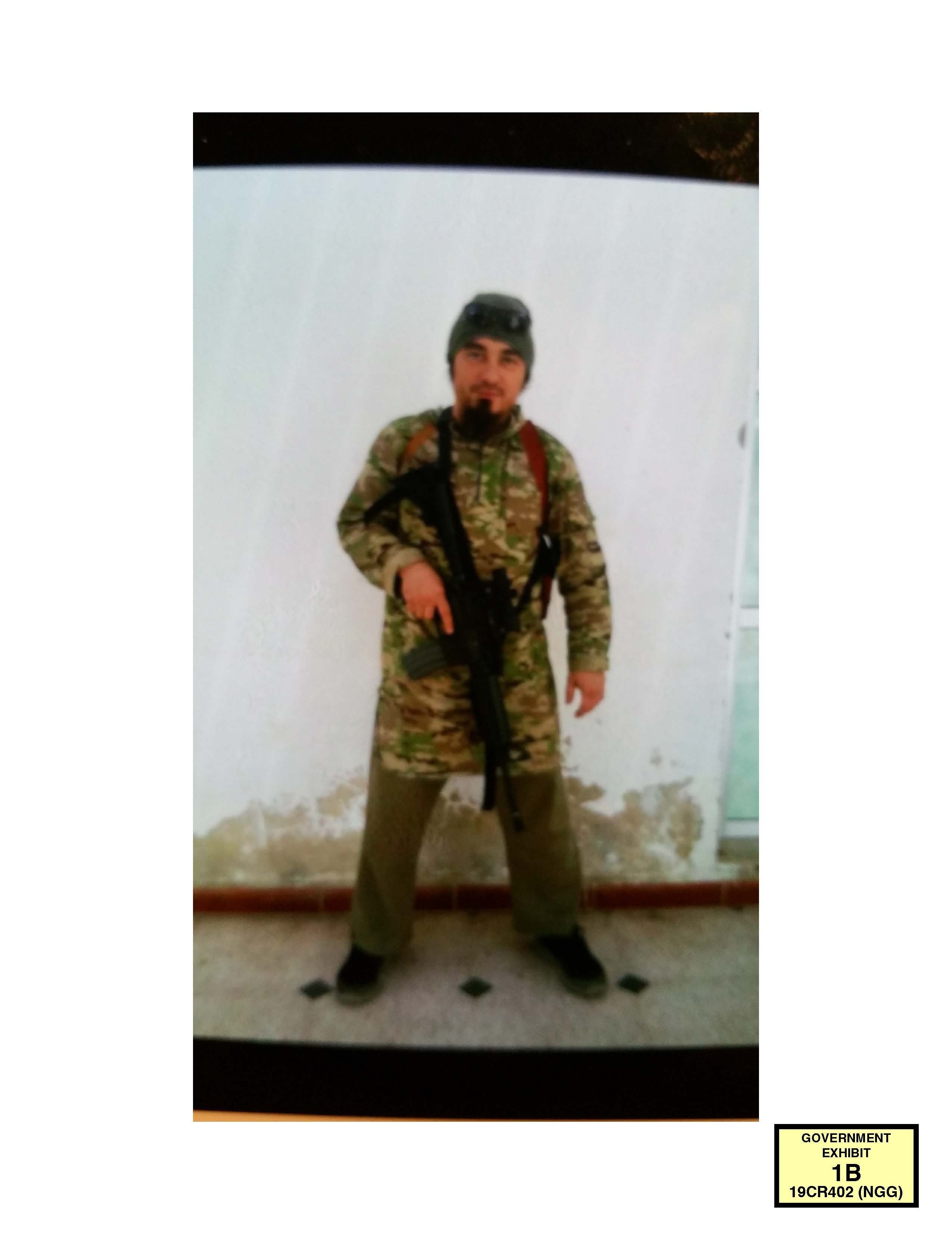 "The evidence shows that someone died as a result of the defendant's actions. The time has come to hold him accountable," prosecutor Douglas Pravda told a Brooklyn federal court jury in closing arguments.
Asainov, 46, did not testify, telling the court he was "not part of the process".
His lawyers did not dispute that he traveled to Syria and was associated with IS, but they argued that his characterization of his role was bragging and did not prove that someone had died as a result of his actions.
Defense attorney Sabrina Shroff said, "No one is going to argue with you that Mr. Arsenov's worldview isn't a very distorted view," and asked the jury "not to exclude his views from the confusion about the conditions required for a reasonable doubt".
"There is not a single piece of paper that links Mr. Asainov to any of the ISIS groups and tells you that he is actually who he claims to be," she said.
Unidentified jurors found Asainov guilty of providing and attempting to provide material support to a U.S.-designated foreign terrorist organization.
The jury also concluded that his actions resulted in at least one death, a finding that means he could face life in prison. His sentencing is set for 7 June.
Asainov was captured by U.S.-backed forces and handed over to U.S. authorities.
When questioned by FBI agents, he described himself as a "sniper" by profession, and candidly detailed how he taught others, explaining that he could spend three hours mastering a sniper, according to video played during the trial. The skill of pulling the trigger.
He was also happy to text and call from Syria to friends and the now-ex-wife he left behind, according to trial evidence.
He sent pictures of himself in camouflage and holding a rifle, along with pictures of the bloody bodies of people he said he fought.
He sent a text message to a confidante — actually a U.S. government informant — outlining a famous battle he said he fought in and asking him to spend money on a night-vision goggle for his rifle.
Later, as U.S.-backed forces seized the extremists' de facto capital Raqqa in 2017, with explosions in the background of Asainov's phone, he borrowed money from another friend to get his new wife and children to safety. The place.
After his arrest, the defiant Asainov declared in court that he was "a citizen of the Islamic State, not a citizen of the United States," and prison officials said they later found a hand-painted version of the militant's flag in his cell.
He told his mother on a taped phone call from the facility that her son "doesn't exist anymore," replaced by a man who considers himself a holy warrior who fights and kills as divinely commanded, has no regrets, and will " Fight to the end".
"I would never change this path, even if they gave me a thousand freedoms," he told her in a call with an interpreter.