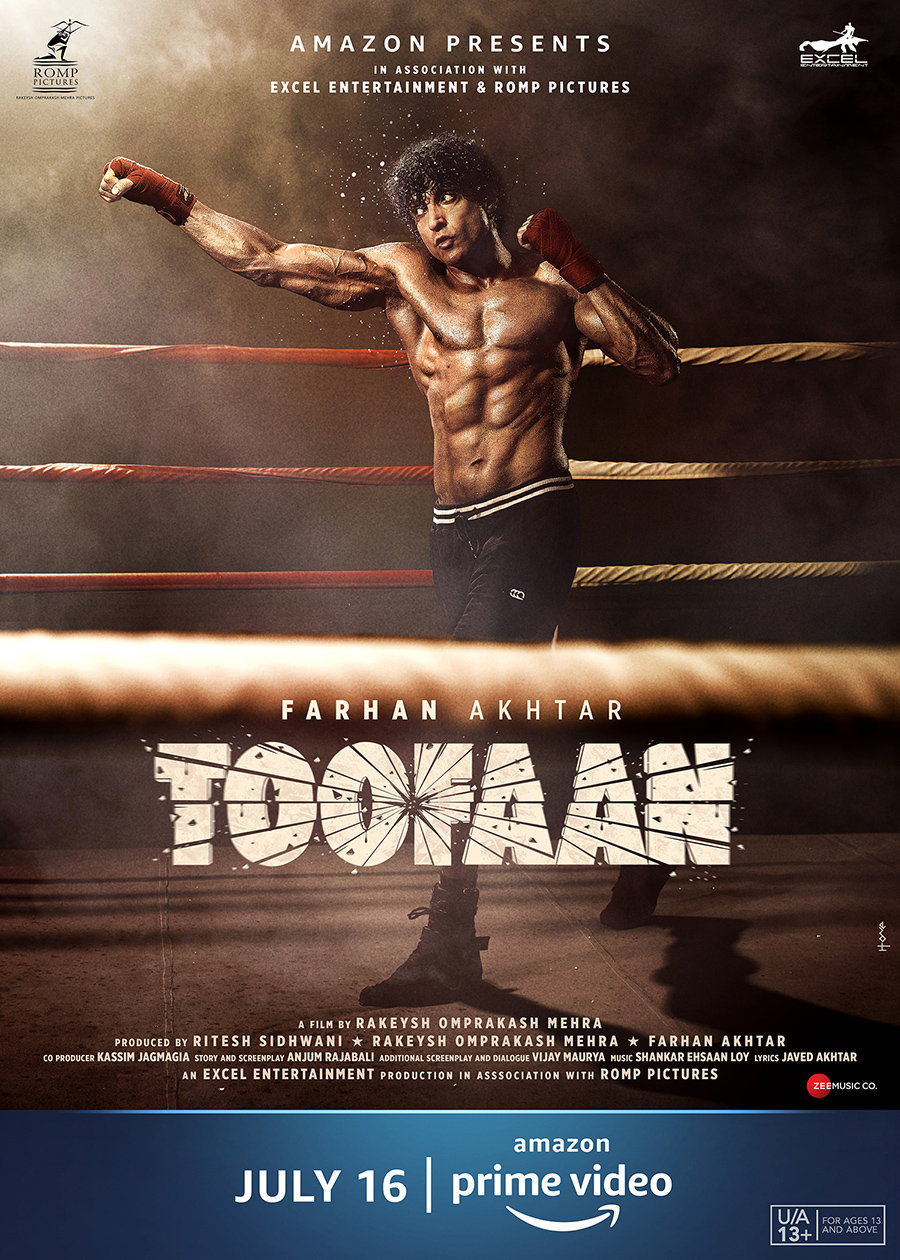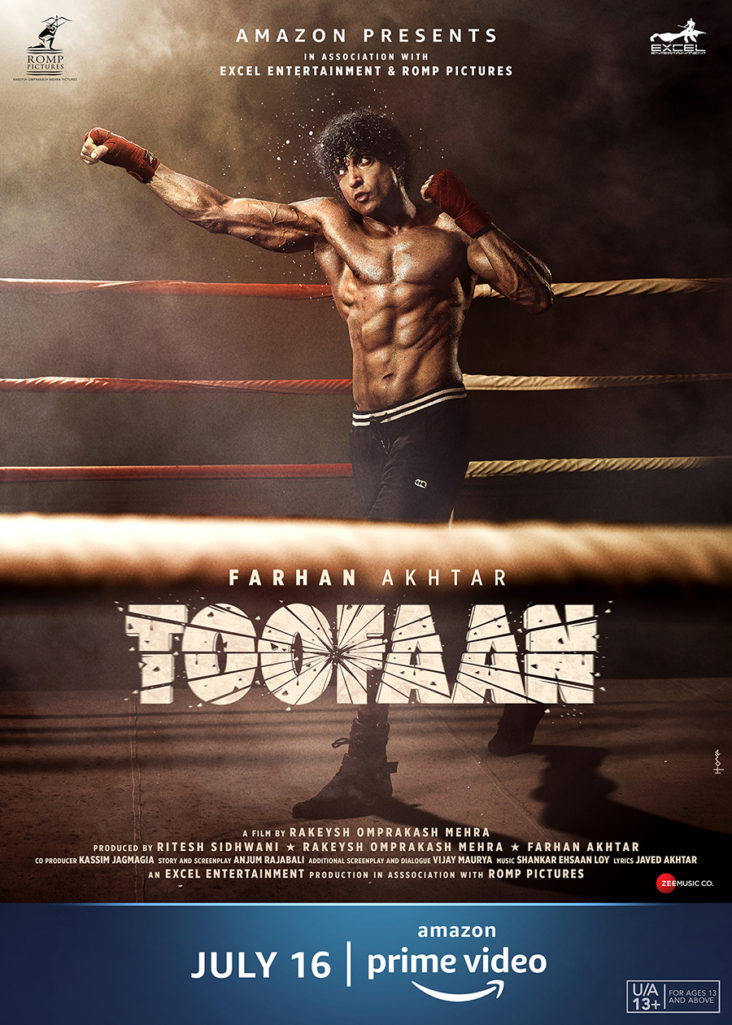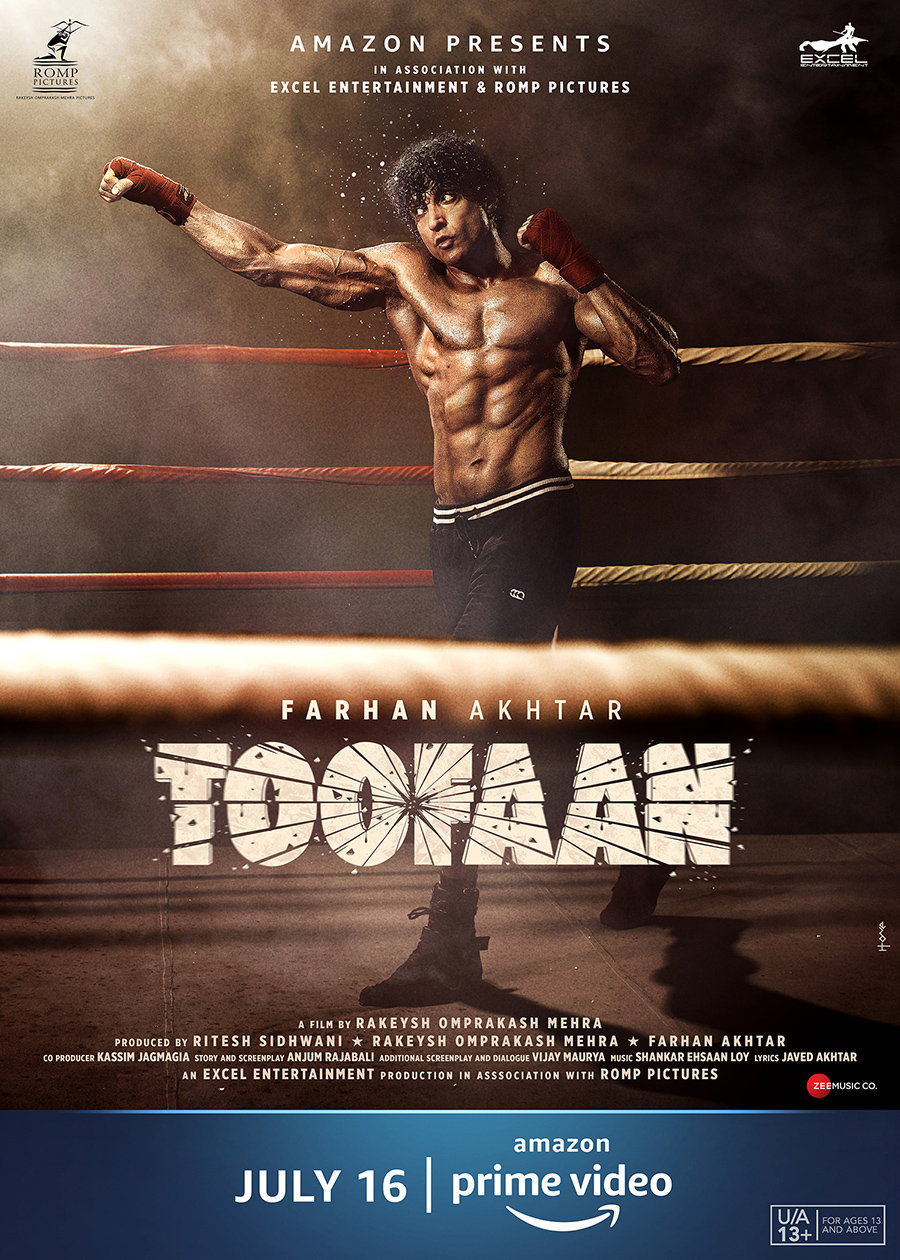 Before the much-anticipated movie is released TufanExclusively on Amazon Prime Video, an excellent team composed of Farhan Akhtar, Mrunal Thakur, Rakeysh Omprakash Mehra and Ritesh Sidhwani visited cities in the United Arab Emirates. The first virtual city tour allowed the team to interact with media from Sharjah, Dubai and Abu Dhabi.Valuable dialogue between Tufani The team and the media have proved that everyone is looking forward to watching the film's story, performance, and discovering the magic that Farhan-Rakeysh Jodi will create after their successful 2013 sports biopic Bhaag Milkha Bhaag. What's more exciting is that members of the media also watched Toofaan's official trailer as a preview of the drama and action in the store.
Main actors and co-producers Farhan Akhtar, Sounds excited while sharing his experience of his first virtual city visit Tufan, "The UAE has a rich culture and the people here have always held a special place in my heart. Not only are the people here generous and kind, but the UAE also has some incredible boxing figures who continue to inspire us. Virtual visits to UAE cities and interaction with the media. They have always been passionate about Hindi films and provided support for Toofaan. This is a fulfilling experience. As an actor and producer, this film is both physically tense and emotionally intelligent. High. I hope that Aziz Ali's journey will touch everyone's heart like I do."
Sharing her excitement, the heroine Mrunal Thakur said,"This film absolutely occupies a special place, and we are very happy to share this with our friends in the UAE. It is really hard to resist seeing the love and support we have received throughout the process of making this film. And today, The response we get here will definitely encourage actors like me to become more confident and provide powerful performances like Toofaan's Ananya. This role is a strong pillar in the life of Aziz Ali (Farhan). She is definitely The game changers and self-changers we desire in our lives."
Director Rakeysh Omprakash Mehra added, "From the very beginning, I knew "Toofaan" would be a challenging film, but it was the team that made the journey fruitful-Farhan, Mrunal, Paresh ji, Supriya ji, Ritesh and every staff and actor ——They turned it into their passion project. We are totally immersed in the process of bringing this story to life, and we have done our best to make it a useful entertainment for everyone. I want to thank the audience and media members from the UAE, thank them Open our hearts to our special movie. We also hope to see you soon!"
RiteshSidhwani, Producer, Excel Entertainment., "Toofaan is a thought-provoking sports drama that tells the story of an inspiring game changer, Aziz Ali. We not only need to make a movie about boxing, but we also need to live in that extraordinary reality in the past two years. Now we can finally present it to the audience, and our joy is endless. On behalf of the entire team, I would like to thank Amazon Prime Video, which will broadcast this movie in 240 countries and regions including the UAE. We hope this movie will resonate with everyone. I would also like to extend my greetings to the audience and members of the media in the UAE who had such interesting and insightful discussions around this film. Mark your calendar and prepare your popcorn bucket to enjoy this interesting movie. "
Launched jointly by Amazon Prime Video, Excel Entertainment and ROMP Pictures,Tufan It is an inspirational sports drama produced by Ritesh Sidhwani, Rakeysh Omprakash Mehra and Farhan Akhtar. The film has an all-star cast, starring Farhan Akhtar, Mrunal Thakur, Paresh Rawal, Supriya Pathak Kapur, Hussain Dalal, Dr. Mohan Agashe, Darshan Kumaar and Vijay Raaz. The high-intensity trailer for this movie, directed by Rakeysh Omprakash Mehra, takes us through the journey of local thug Ajju Bhai to become professional boxer Aziz Ali. Tufan It is a story of hope, faith and inner strength full of passion and perseverance.
TufanStarting on July 16, 2021, it will also be the first movie to premiere in both Hindi and English on Amazon Prime Video, spanning 240 countries and regions.
Brief introduction of movie plot:
An orphan who was born on the streets of Dongri grew up to be a local thug under compelling circumstances. When he met Ananya, a smart and compassionate young woman, his life changed and she guided him on the right path. With love and guidance, he found his sports mission and embarked on the journey of becoming a world-class boxer. This is an inspiring story. Even the poor and marginalized people who have been defeated by their living environment can become the hero of the country by giving up another part of their lives and choosing the right path. Tufan Located in Mumbai. The city of Mumbai is like the third character in the movie. Mumbai is a mega city and one of the larger cities in India. It is a truly international metropolis, a melting pot of various cultures and religions. Mumbai upholds the spirit of the Mumbai people. This "spirit" is indeed the most proud property of Mumbai, and we have also seen this in our movies through our characters.
Watch the trailer here: https://youtu.be/4qalsBNwZds