A restive volcano near the Philippine capital Manila emitted elevated levels of sulfur dioxide and volcanic smog on Friday, leading authorities to close schools in five cities and numerous towns while urging people to stay indoors.
The country's volcanology and seismology institute reported the upwelling of hot volcanic fluids in Taal volcano's crater lake, resulting in the release of volcanic gases. The alert level remained at 1 on a five-level scale, signifying a "slight increase in volcanic earthquake and steam or gas activity."
All classes in the National Capital Region (NCR) were suspended on Friday due to smog formation, as announced by the mayors of the 17 local government units in the NCR, according to the Metropolitan Manila Development Authority (MMDA).
Taal volcano, situated in Batangas province near Manila within a scenic lake, stands at 311 meters (1,020 feet) and is one of the most active among the Philippines' 24 volcanoes. In January 2020, it emitted a column of ash and steam up to 15 km (9.32 miles) high, necessitating the evacuation of over 100,000 people and resulting in numerous flight cancellations due to heavy ashfall as far as Manila.
Randy Dela Paz, operations section chief at the civil defense's southern Manila office, reported respiratory illnesses in Batangas province attributed to intoxication from volcanic smog. Volcanic smog, or vog, consists of fine droplets containing volcanic gases like sulfur that can irritate the eyes, throat, and respiratory tract.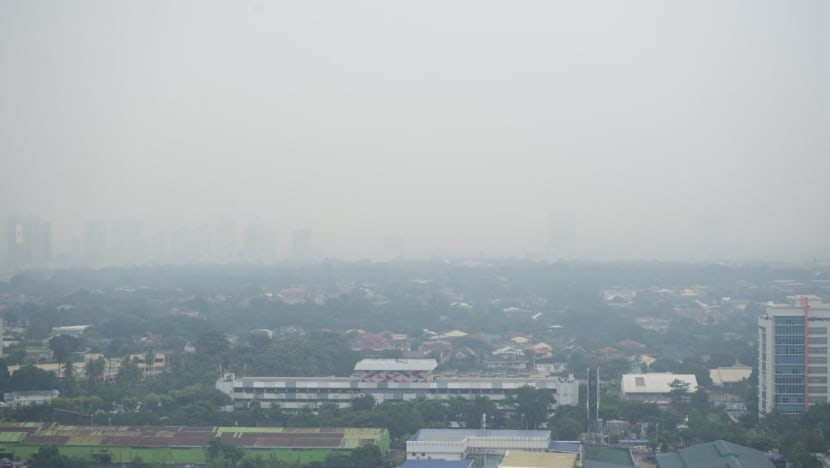 Authorities also suspended classes on Friday in several towns and cities in the provinces of Cavite, Laguna, and Batangas adjacent to Taal volcano, as well as in five cities in the capital region. The aviation authority advised pilots to avoid flying near the volcano's summit due to the potential hazards of airborne ash and ballistic fragments from sudden eruptions.
The Philippines is located in the Pacific "Ring of Fire," a region prone to volcanic activity and earthquakes.