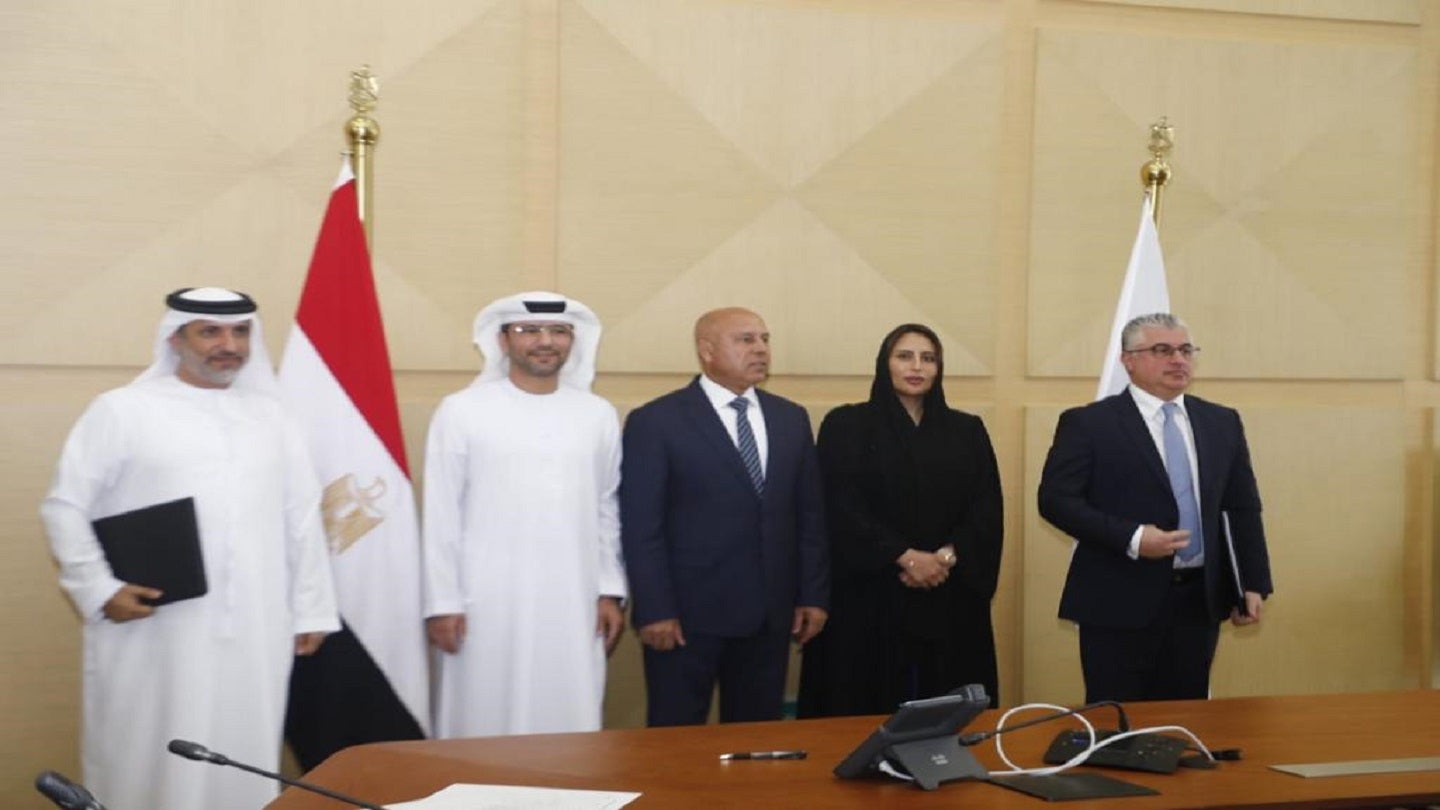 AD Ports Group owns 30-year franchise agreement reached Partnering with the Red Sea Ports Authority to develop and operate a multipurpose terminal at the port of Safaga, Egypt.
The Abu Dhabi-based port operator will spend up to US$200 million, with the bulk of the investment in 2024 and 2025 for buildings, superstructure and equipment within the concession area, as well as other real estate facilities and utilities career network.
The new terminal is expected to start operations in the second quarter of 2025 and is expected to bring significant cost savings to industry and traders in the region.
The terminal will be designed to manage 5 million tonnes of dry bulk and breakbulk and 1 million tonnes of liquid bulk.
It will also be able to handle 450,000 twenty-foot equivalent units (TEU) of containerized cargo and 50,000 car equivalent units (CEU) of ro-ro cargo.
It will be developed on an area of ​​810,000 square meters with a 1,000-meter high quay wall.
The United Arab Emirates (UAE)-based operator has also secured two 15-year agreements, a Memorandum of Understanding (MoU) and three Head of Terms (HoT), for ports in Egypt's Red Sea region and the Mediterranean.
A 15-year agreement has been signed to develop two cement terminals at Arish and Seaside ports, each with an annual capacity between 1 and 1.5 million tonnes.
The developments, which require an investment of US$33 million, will involve the construction of silos with storage capacities of up to 30,000 tonnes and 60,000 tonnes at the Ports of Seaside and Arish respectively.
The MoU was signed with the Directorate General of the Suez Canal Economic Zone and will initially focus on the development of a multi-purpose terminal, logistics zone and economic zone in East Port Said.
sochna HoT is used to develop RoRo, cruise and multipurpose terminals, while Hurghada HoT is used to manage and operate the cruise terminal in the port city of Hurghada.
Sharm El Sheikh HoT focuses on the development, management and operation of the cruise terminal in the port city of Sharm El Sheikh.
Last September, AD Ports Acquisition of 70% stake marks its first overseas acquisition Acquisition of International Allied Cargo Corporation (IACC) for $140 million.
IACC owns ocean freight companies Transmar International Shipping and Transcargo International.
Latest deal follows AD Ports Group's HoT New multipurpose terminal in Pointe-Noire, Congo.