[ad_1]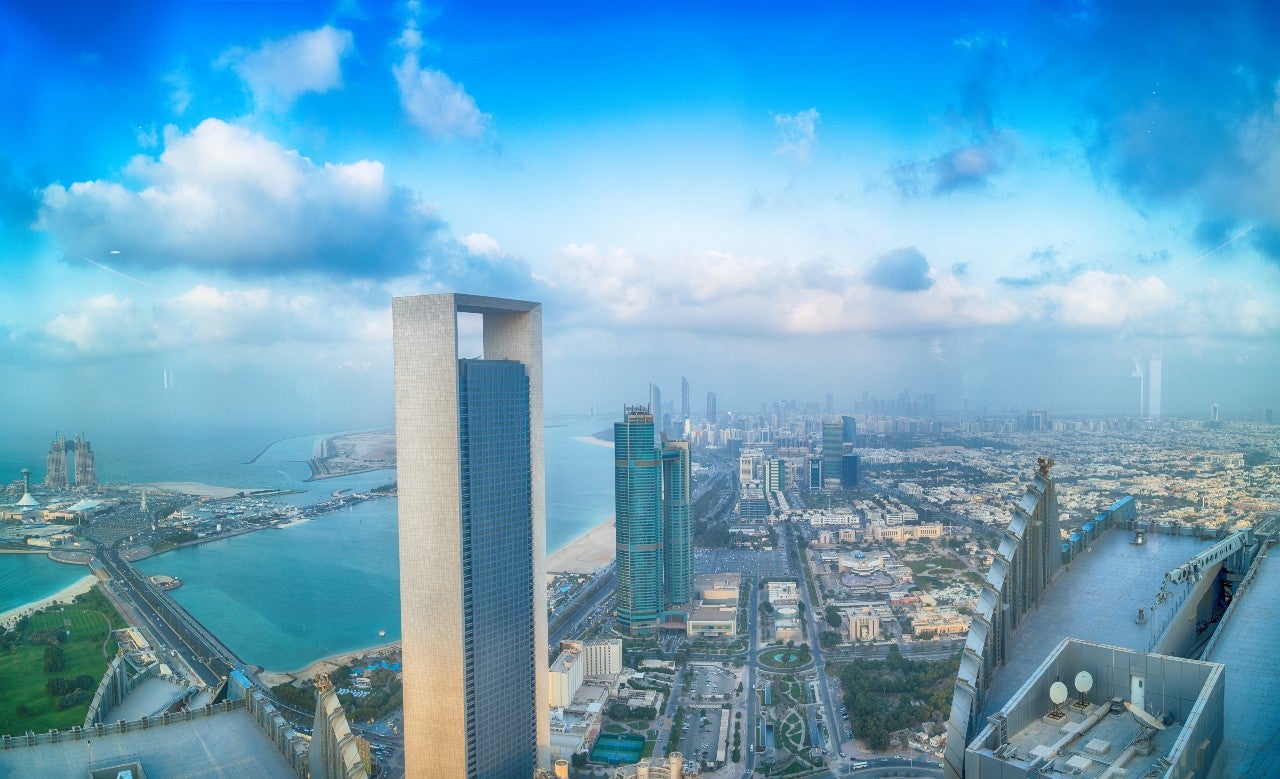 Cloud technology has exploded globally in recent years. Cloud-led digital transformation has proven critical to continuous innovation, significant cost savings, business growth, new services, and robust security. The Middle East is at the heart of global cloud acceleration, and Abu Dhabi offers businesses some of the most advanced infrastructure in the world.
"The UAE is leading the adoption of public cloud services in the Middle East and Africa (MEA) region," said Richard Smith, executive vice president of technology for Oracle EMEA. "Analytics firm IDC estimates that the UAE's total spending on public cloud services is expected to grow at a compound annual growth rate (CAGR) of 26 percent over the next five years to reach $3.2 billion by 2026.
"Abu Dhabi is fast becoming the leading technology and innovation hub in the Middle East."
cloud vision
Cloud technology is an important part of Abu Dhabi's economic and investment strategy, which aims to develop an innovation and knowledge-based economy that encourages the development and deployment of future technologies. The cloud is also playing a key role in accelerating the UAE's Fourth Industrial Revolution strategy and strengthening the country's cybersecurity readiness, which is good news for businesses looking to operate in a stable but future-proof environment.
Abu Dhabi has been named the Smartest City in the Middle East in 2020 by IMD and continues to strengthen its digital infrastructure. In Abu Dhabi, organizations including the Abu Dhabi Digital Authority and the Abu Dhabi Investment Office (ADIO) are driving tremendous progress towards the emirate's digital goals.
One of ADIO's missions is to build Abu Dhabi's ICT sector and bring in key skills and competencies to unlock opportunities in all other innovation-focused industries. Under its innovation programme, ADIO works with global ICT leaders to provide over AED735 million in financial incentives in 2021, as well as non-financial support, including market intelligence, assistance in acquiring land and office space, regulatory guidance and engagement with potential partners Connections and collaborators help businesses lead innovation.
Oracle has been present in Abu Dhabi for nearly 30 years, providing the emirate with the latest digital infrastructure, expertise and technology solutions. In 2021, it announced a new cloud region in Abu Dhabi. Oracle's solution is designed to provide customers with stronger business continuity and disaster recovery capabilities, enabling public and private organizations in Abu Dhabi to take important steps towards greater cyber resilience and a more secure digital infrastructure. In Abu Dhabi, growing partnerships between the public and private sectors are accelerating breakthroughs and driving digital transformation at scale.
"Rapid adoption of cloud-based technologies such as artificial intelligence, Internet of Things (IoT) and machine learning is critical to building a thriving digital economy, which is a top priority for the UAE," Smith said. "With our two cloud regions in the UAE, we have created the cloud infrastructure needed for organizations in the public and private sectors, including SMEs, to accelerate their digital transformation."
cloud effect
Abu Dhabi is leading the digital transformation of the region.Dr Thani Al Zeyoudi, UAE Minister of Foreign Trade, said, "Oracle's decision to open a second cloud region in the UAE is a clear reflection of our country's embrace of digital transformation, advanced technologies and Fourth Industrial Revolution applications […] Oracle's continued investment in the UAE will only accelerate this process, providing critical infrastructure, expertise and insights to further enhance the UAE's status as a place where the boldest ideas and largest projects come to life. "The advanced cloud infrastructure provides entrepreneurs in Abu Dhabi with the resources and security standards to enhance their innovative ideas. This support is attracting world-class businesses and the most ambitious innovators to the emirate.
In 2022, Oracle established the Al Mustaqbal Oracle Innovation Center. Located on Al Reem Island, it is dedicated to supporting the knowledge economy and digital innovation. The first of its kind, the center serves as a platform for Abu Dhabi public sector entities, Oracle customers and partners to better understand the potential of emerging technologies.
"The center has started training and upskilling programs in the latest digital technologies for Emirati students, entrepreneurs and women in tech in Abu Dhabi," Smith explained. "The Al Mustaqbal Oracle Innovation Center is designed to serve as a hub for knowledge sharing, collaboration, and exploration of the many growth possibilities that can be enabled by the latest cloud technologies, including artificial intelligence, machine learning, blockchain, and the Internet of Things (IoT) "
Oracle is also partnering with leading Abu Dhabi universities, start-up programs and many other programs for digital technology education. Its solutions are at the heart of some of the most inspiring cloud projects in Abu Dhabi.
"For example, Abu Dhabi Customs created an autonomous HR function by implementing Oracle HCM Cloud and Oracle Digital Assistant, which has now replaced 14 systems and helped increase productivity by approximately 15 percent," Smith explained. "We are also fully committed to supporting the ADDA's mission to leverage emerging technologies to simplify the lives of the Abu Dhabi community and deliver a proactive, personalized, collaborative and secure digital government."
outlook
For businesses in Abu Dhabi, Oracle's world-class infrastructure provides high standards of data and governance, high availability, enabling application optimization, lower costs, improved customer experience, superior resiliency and reduced environmental impact.
"Oracle will continue to play an important role in helping to drive Abu Dhabi's digital economy by expanding its infrastructure capabilities, introducing the latest and best industry cloud technologies, and supporting the development of a local IT talent pool that An economy of capabilities to succeed in the economy," Smith said.
To learn more about how to start and grow your business in Abu Dhabi, download the white paper.


[ad_2]

Source link